Going through a divorce is like entering a new place; a place that is completely unfamiliar and unpredictable. It's a scary place. You don't know how things work there, you don't know the language, mistakes can cost you—emotionally and financially, and choosing the wrong people to represent you could make a big difference in the outcome of your divorce.
When I was going through a divorce 14 years ago, I was clueless. I had never been to court for anything. I didn't know what legal terms meant. I didn't even know what an "order" was. I had never heard the terms, "dissolution of marriage", "child support," "maintenance," or "decree." I didn't even know what "joint custody" really meant.
One day, after dropping off my two toddlers at preschool, I ran into one of the other moms. We started talking. She asked how I was and I just broke down. I started crying, as I told her I was going through a divorce.
Luckily for me, she happened to be an attorney. She referred me to the man who would become my divorce attorney. I think he did an OK job, but there were so many things I didn't know back then. Had I empowered myself—taken the time to really do my homework before making hiring decisions on the professional support team I needed, I could have saved myself a lot of stress and heartbreak, not to mention money.
Back then, I needed connections. I needed recommendations from people I trusted.
So, that's where I come in for you.  Over the past 8 years of writing and managing Divorced Girl Smiling, I have met and interviewed hundreds of divorce professionals for articles I've written, and have learned a lot about their different styles, reputations, ethics, levels of professionalism, likability, trustworthiness, and most importantly, levels of success.
There are so many wonderful people filled with passion in the divorce industry, but there are also some unethical jerks.
For those going through a divorce, I want to introduce you with some of the wonderful ones—my Divorced Girl Smiling partners. To be fully transparent, yes, they are advertisers on my site. That said, from the bottom of my heart, I think these professionals are truly among the best in their fields. I would not affiliate myself with anyone I didn't completely trust and respect.
Not only am I a client of many of these people, but I know each one personally, and have been referring them to those going through a divorce for years, only to get calls and emails from the people thanking me for the connections.
So, if you are going through a divorce and you need a place to start, here are some names you need and why:
1. Daniel Stefani, Principal, Co-founder, Katz & Stefani (Chicago)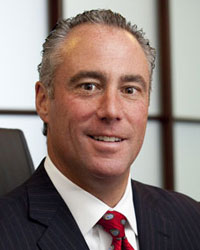 I originally met Dan Stefani almost 20 years ago. We met through friends, we live in the same community, our kids go to school together and we belonged to the same gym for a long time. Dan, who has been practicing divorce law for 27 years, is extremely well-known and well-respected in the divorce law industry, and is known for his success in litigating divorce cases. That said, I find Dan to be extremely compassionate, kind and caring to his clients. Dan has immense respect for the law, and much dedication for servicing his clients.
I have reached out to Dan over the years for consultations for my own divorce, and he has always been extremely helpful. His co-Founder, Andre Katz, as well as the other 9 partners and associates at Katz & Stefani are all unique in their specialties, and all highly regarded in the industry. One person to whom I recently referred Dan sent me a really nice note which said, "I cannot thank you enough. I don't know what I would have done without Dan."
2.  Elaine Moss, Vice-president and Wealth Management Advisor, Vestor Capital (serves clients nationwide)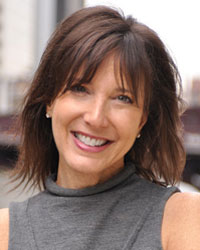 It's been five years since I met Elaine Moss at a breakfast place on the North Shore, where we instantly connected and became friends. Shortly after, Vestor Capital became a Divorced Girl Smiling partner and I became a client of Vestor Capital. Elaine and her partner, Certified Divorce Financial Analyst, Peter Mullins completed an extensive, detailed financial plan for me that was eye-opening, and paved the way for my making good life and financial decisions moving forward.
In some cases, people going through a divorce have often never been "in charge" of the family's finances, and therefore have no idea what to do.  Other times, a person doesn't want their money invested with the same financial person they used with their soon-to-be ex. This is why it's a good idea to talk to a couple advisors, to see if you feel like the person is a good fit for you.
Elaine has this way of making people feel comfortable and calm, which isn't easy for a lot of people when it comes to money! Both Elaine and Peter are wonderful listeners, and they always make you feel like they are there for you, and willing to spend as much time as you need. They go out of their way to make clients feel secure, comfortable and good about their portfolios. Over the past few years, I have referred many clients to Elaine and Peter, and they've gotten wonderful reviews.
3. Jason Price, co-Founder, Affiliates in Counseling (Chicago and the suburbs)
I'm pretty sure Jason Price was my first advertiser. It's been at least 6 years. I don't even remember how I met Jason, but I will say this. With his wisdom, his caring, compassionate demeanor, and his passion for emotional wellness, Jason has helped build a practice that is so well respected in the Chicagoland area.
With over 20 therapists, all with different specialties, Affiliates in Counseling is a practice that truly puts the client first. I have personally been a client of the practice, and know several other people who see therapists there, both for them and their children. When people are going through a divorce, therapy, both for parents and for kids is so important. I truly trust Affiliates in Counseling to meet this need.
4. Tiffany M. Hughes, Principal, Founder, The Law Offices of Tiffany M. Hughes (Chicago and Florida)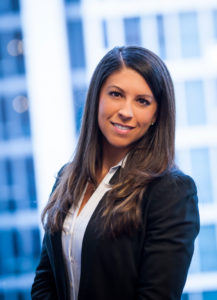 Tiffany contacted me last year at the start of the pandemic. The first time we talked, I felt an instant energy and passion from her for helping men and women going through a divorce. Since last April, I have gotten to know Tiffany pretty well, and the more and more we talk, the more respect I have for her work ethic and her track record of success. It's easy to see that Tiffany is devoted to her clients, and to making sure they walk away feeling really good about the outcome of their cases. I have recommended clients to Tiffany, and have gotten the nicest phone calls thanking me for doing so. You can also listen to Tiffany on the DGS Podcast.
5. Ellen Feldman and Brian James, Divorce Mediators, C.E.L & Associates.(Chicago and Wisconsin)
I have known Ellen and Brian for over a decade, and will tell you firsthand that they have a wonderful reputation. The two are a team of divorce mediators, who are experienced and passionate about helping couples get divorced in a reasonable amount of time for a reasonable fee. They co-mediate for a low hourly rate so the couple gets the benefit of two professional opinions on every issue.
Before becoming a divorce mediator, Ellen spent 15 years working as a commercial litigation attorney. Brian, who is also a parenting coordinator, spent over a decade working as a probation officer helping families resolve conflicts in the court system.
The best part about Ellen and Brian is that they are trained to help couples think about and express what is truly important to each in a divorce settlement agreement. Then they facilitate agreements between the parties and help them create a plan in which both parties walk away feeling like they are pleased with the plan they will have after the divorce. The chance for post-decree litigation is also lower because the couple came to the agreements themselves versus having a judge make decisions for them.
Mediation serves to empower couples to make decisions based on their wants and needs-not what "other" people do, and it helps them divorce much more amicably, which is better not just for them, but for their kids, as well. Brian and Ellen do mediation beautifully. You can learn more by listening to Brian on the DGS podcast.
6. Anna Krolikowska, Divorce Attorney, Anna K. Law. (Chicago)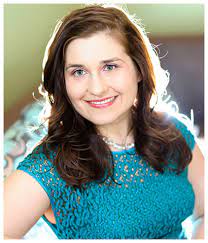 Anna and I have belonged to the same networking group for the past several years. Which means, I have been seeing Anna, getting to know her all this time, and watching her grow her practice. Always full of energy, positivity and smiles, Anna has the ability to feel immense compassion towards her clients, which fuels her drive to fight for them.
One thing I found extremely impressive is Anna's involvement with the Illinois State Bar Association, the prestigious organization of which she is now President! Her efforts to be elected are remarkable, as this is not an easy accomplishment.
Anna is such a caring person, warm and empathetic. Yet she is also very very smart. Many people I know have recommended Anna to friends, and the feedback has always been wonderful.
If you want to learn more about Anna and her practice, visit her site.
7. Stephanie M. Sexauer, Wills and Estate Planning Attorney, Sexauer Law (Chicago)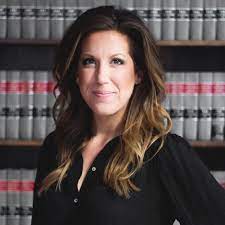 I initially met Stephanie in 2020 through a mutual business contact. Our first meeting was a Zoom meeting and I remember so clearly, how positive, upbeat and full of energy she was. We agreed to stay in touch and share referrals, and after that meeting, I started introducing Stephanie via email to some of my business contacts, in hopes they might give each other referrals.
It's amazing how much wonderful feedback I've gotten from the professionals to whom I introduced Stephanie. Stephanie is said to be passionate about what she does, very smart and experienced, and a down-to-earth person who is a pleasure to work with.
I am so honored to have Stephanie on the DGS team, and would highly recommend her!
8. Katherine E. Miller, Divorce Attorney, Miller Law Group, (New York and Connecticut)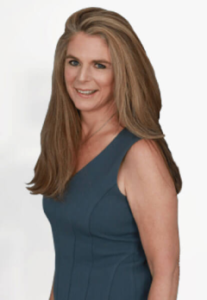 I first met Katherine in 2020 when I was a guest on her podcast, "Divorce Dialogues." I don't know any other divorce attorneys who have their own podcast, and it made me realize how passionate Katherine was to offer her time and expertise at no charge to listeners around the country.
I reached out to her recently and we reconnected. From the testimonials I've read, to her bio that consists of all the leadership roles she holds, to her businesslike yet warm persona, I feel this way: If I lived in New York or Connecticut and I was getting divorced, I would hire Katherine in a second! To learn more, visit the firm's website. 
9. Ruthe Schwartz, Insurance Professional, Founder, Money In Motion, Inc. and Financial Professional, New York Life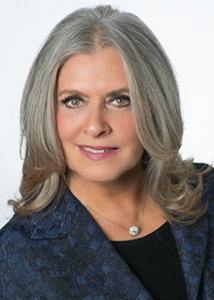 When people get divorced, oftentimes they are required by the courts to obtain life insurance. Or, they decide they would like to protect their assets and plan for their future. These are all great reasons to call Ruthe!
I have known Ruthe Schwartz for over a decade. We met through mutual friends and several years ago, I interviewed her for an article/business feature story I wrote for the Chicago Tribune. Warm and kind and positive in her demeanor, Ruthe lights up a room when she walks in. Her heart is huge and she is wonderful to be around.
Professionally, Ruthe is someone I respect and trust a great deal. She has been in the insurance industry for decades. She's experienced and knowledgable and works with the utmost integrity. I am thrilled that Ruthe has joined the DGS team, and I would highly recommend contacting her if you need life insurance or if you have other insurance or financial planning needs.
10. Rita Morris, Certified Life Coach, Parenting Coach, A Parents Path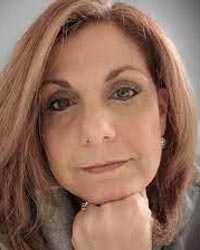 When people decide to get divorced, among their biggest concerns are the children. Are they going to be OK? Will they start acting out? Will their grades suffer? Will they end up with emotional problems? Are they going to become insecure and feel unloved? These are all valid concerns, which is where Life Coach and Parenting Coach, Rita Morris can step in.
Rita, who is a mom of two, has been a therapist since 2003. After becoming a certified life coach, Rita decided to dedicate a large part of her practice to parent coaching. Rita's passion is helping divorced parents coparent in a way that will help their children thrive. Rita also has a large focus on helping parents who have kids with anxiety and ADHD.
Offering her services all over the U.S., Rita is experienced, smart, warm and extremely dedicated to her clients. I am honored to have her as a DGS partner! Contact Rita via her website. 
11. Tracy Coenen, CPA, Forensic Accountant, Creator, FraudCoach, which includes Divorce Money Guide, Post-divorce Money Guide and Marriage Money Guide.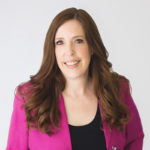 One of the most stressful aspects of getting divorced is feeling like your spouse might be hiding money. To hire a forensic accountant (or to have your divorce attorney do that) can cost tens of thousands of dollars, and a lot of people either can't afford that, or they don't think it's worth it because it's so costly. Well, CPA and Forensic Accountant, Tracy Coenen has you covered!
Tracy developed a tool to find out if your ex is hiding money. It's called the Divorce Money Guide. It's a 10-step handbook that walks you through what to do to find the money. You walk away with either a complete sense of relief because you now know he/she isn't hiding money, or you walk away with proof to give to your attorney, who can now take action to make sure your divorce is fair and equitable.
I have had a few conversations with Tracy and I cannot tell you how impressed I am with her as a professional, as well as with the Divorce Money Guide. This is a no-brainer! You are spending tens of thousands of dollars on your attorney, and investing in the Divorce Money Guide is like paying for one hour of your attorney's time, and could prove to be the most valuable investment you made so far!
I am thrilled and proud to have Tracy as a DGS partner, as I know she is going to help countless men and women benefit financially, and achieve their desired divorce outcome from a financial standpoint. If you want to learn more, visit her website.
In closing, these wonderful professionals are a great place to start if you are thinking about a divorce or going through a divorce, in my opinion. If you want to talk to me about any of them, or you have questions, feel free to reach out to:
Jackie@divorcedgirlsmiling.com.
Share