Divorced Girl Smiling has been in existence for 14 months, and during that time, I've done my best to offer divorce advice not only in an inspirational way, but I constantly strive to be impartial, nonjudgmental, and of course, funny, at times to lighten things up.
What I want you all to know is that I'm listening! That means when you send in your comments, I read them. I hear you. I try to respond to some of them, but time constraints and work sometimes prevents that.
Well, now I am responding! Here are three comments you made, along with my answers.
Divorcing with no children
I am in my late 40′s, married almost 22 years, and no children. It see so few conversations that deal with women who are in a similar position. If people feel alone and have children at home, imagine the loneliness of realizing you are completely alone in this situation. It seems like none of the blogs address this. I really feel like an outlier. Is that so?
 What you seem to be asking is, "Is divorce less of a big deal if you don't have kids?" Here's my answer: NO!
I apologize if I give that impression in my posts. I think because I have children, I write what I know. What I can tell you is that I can't imagine your breakup being easy after 22 years together. I am so very sorry.
However, I would like to address your comment about loneliness. People who have kids have that same loneliness you have, even when the kids are around. Not because we don't love or appreciate our children, but because every divorced person feels that void of having a spouse, a partner, a friend with them, and it's a void children can't fill. You can also be married, and if it's to the wrong person you probably feel loneliness.
 I just had to add something to this as a man who's wife just left him 4 weeks ago and asked for a divorce. I have given my heart, soul, mind, and body to my wife. It hurts more than anything I have ever dealt with. I am in the armed forces and had to deal with a lot that would make people cringe. So hear me when I say that just leaving and saying I want a divorce is the wrong way to end a marriage. Go to counseling together and talk about your issues, date each other again, make sure you both do everything humanly possible, especially when there are children involved. Now there are good reasons to end a marriage but what I am talking about is for those men and women who don't have no reason other than, I don't love him/her anymore, or they do this or that and I just can't take it anymore.
 I'm mad at her for abandoning me and the kids, our family that we spent ten years putting together.  If a divorce is in your horizons, do everything you can to save it no matter how you feel, but if you put everything you have into it with your spouse, and if it still is not working then yes talk about divorce. You will find yourself more at peace, and it will be a much smoother/amicable transition.
 First of all, the tone of this apparently shows what a rational person you are, and I applaud you for that. This doesn't sound like so many angry, bitter, irrational messages I receive. This is smart and thoughtful. Not to mention, you are in the armed forces so I want to give you a big hug and say thank you for what you provide everyone in our country every day!!
I am so sorry your wife left you. I truly am. It is very painful, I'm sure. Are you telling me your wife wouldn't even consider counseling? That's so sad to me. You are correct when saying "date each other again." Marriage is a constant effort, and I don't mean that in a bad way. But when people forget to water their plants, they die. Same goes for marriage.
I am wishing you all the best and I have faith that at some point, you will realize that things happen for a reason and you will end up very happy. Just keep being a great dad and do things for yourself, as well!
Child support money NOT used for our children
I pay $2000/month to support 2 teenage children. My ex-wife has never really signed them up (or allowed them to be signed up for music lessons, SAT prep classes, art classes, or any one the myriad things most functional parents do.) Yet she works in a profession that earns her a high 6-figure income. She rarely seems to purchase clothing. She has saved less than half of the amount that it would take to send them to a state university.
 It doesn't take a particularly savvy accountant to sort out the fact the check I'm sending her is not going to support these kids. I love my children dearly and don't resent in the least what I do for them; but the money I send to their mother – I will resent in perpetuity, because it is plainly observable that it is disproportionate to their actual and realized needs.
 Okay, so this is a tough one for me, being on the other end, i.e. receiving child support. I feel like what you are feeling is very common, and I'm sure you must be frustrated beyond belief. Here's what I can tell you as a single mother. With two growing kids who are eating me out of house and home, a mortgage, bills, even school expenses, I think there are a lot of things I spend money on for my kids that my ex really doesn't realize, only because he isn't here to see the checks I'm writing. Again, I can only speak for my situation, but my child support check isn't paying even half of my kid expenses.Even with MY income, I struggle financially.  And I don't resent my ex for it, I'm just saying, that check doesn't go as far as you think.
My advice to you is to ask your ex, talk to her. I know that's difficult but if you go about it in a nice way, and just say, "Could we maybe talk about why you aren't signing up the kids for these classes? Or buying them new clothes?" Let's be honest, she'll probably get really defensive, so be prepared. But isn't communicating worth a try?
If you have any questions or comments that you'd like me to address with some divorce advice, please reach out!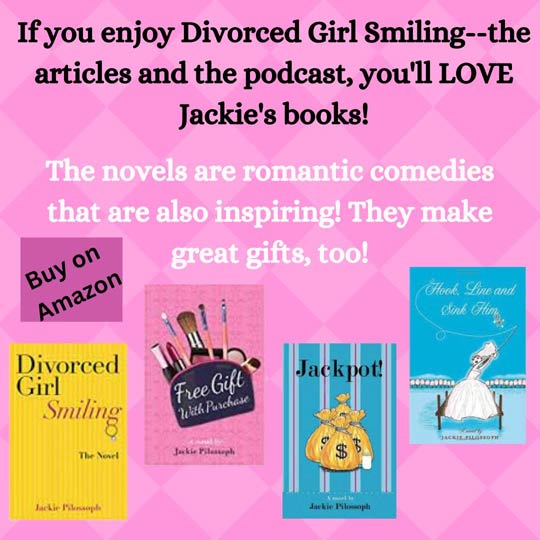 Share