From a woman seeking divorce advice:
My ex owes a lot of people money, including me (over $50,000). We divorced in 2009 and he tried to take the children away from me just because I wanted to move back to my home town. I originally would have done anything for him to have him come home with us but within weeks of us separating, he hooked up with someone in the neighborhood, flaunting this girl around my children. I was humiliated and shocked. I was taken in an ambulance to the hospital when I found out this news. I could not believe anyone could treat anyone else so poorly. My self-esteem was devastated for years.
On top of this, he has constantly flaunted his wealth in my face by taking the children on expensive holidays with his various girlfriends and refusing to pay according to our order while I've struggled to get back on my feet. He has refused to follow our financial agreement and has made my life very difficult so emotionally I do not trust anyone.
This past weekend he got remarried without so much as letting me know that he was engaged or letting my preteen children know! I was shocked and they were shocked. His total disrespect makes me angry and hurt and I wonder, 'What did I ever do to deserve this person in my life?' Although I am hurting, I am trying to be brave for my kids, but it is killing me inside.
I'm so sorry about your ex. I am sorry that he owes you money he refuses to pay. I'm sorry that he humiliated you. I'm sorry that he flaunts his wealth and that you are struggling financially. And, I'm sorry that he got remarried without telling you or your kids.
But, now that I have validated your feelings, I have to give you some tough love. The one I am feeling sorry for right now is YOU. You divorced in 2009. Do you realize that it is 2015?! It is six years later and you are letting him control how you feel.
Here's the thing. It is very very weird when your ex gets remarried. Even if you think you are over it, it is very hard. It's sad. It makes you feel very lonely and alone (even if you are in a relationship.) It truly signifies the end of you and him. I get it. I really really do. But you have to let him go. I bet you have heard that from all of your friends and family. Please listen to them and me.
It is killing you inside because you are letting it. Why six years later have you not moved on? What do want your life to be? What do you want to do professionally? Are you enjoying your children and watching them grow up? are you even enjoying life? Have you ever looked at the ocean and just sat there admiring its beauty? Have you ever been on a ski lift and looked at a snow covered mountain? This world is so huge. It has countless things (and people) in it that can make you happy or miserable. The choice is yours, and you are choosing misery. Why?? What are you waiting for? When are you going to say "forget him. I'm focusing on my life?"
Because of your kids, you will always be dealing with your ex and that isn't easy. But, a new rule for yourself should be: if you drop off the kids at his place and he is rude, or you notice a new BMW in the driveway, or his new pretty wife at the door, yes, it might burn for a few minutes. But the key is, let it go the minute you drive away and forget about it. Think you can do that? I hope so because you sound like a good person who just got wrapped up in self-pity land.
I hope you don't think I'm too harsh, and again I want to validate that what he did stinks. From your story, it sounds like he's a real jerk. But, he gave you two great kids!! Can't you focus on them? And more importantly, your NEW, better life??
If you continue this way, it will eventually kill you, because you will become bitter, angry and no one will want to be around you. But it's not too late. Wrap up your pity party and move into happy mode. It's all waiting for you, yours for the taking.
Big hugs and best wishes.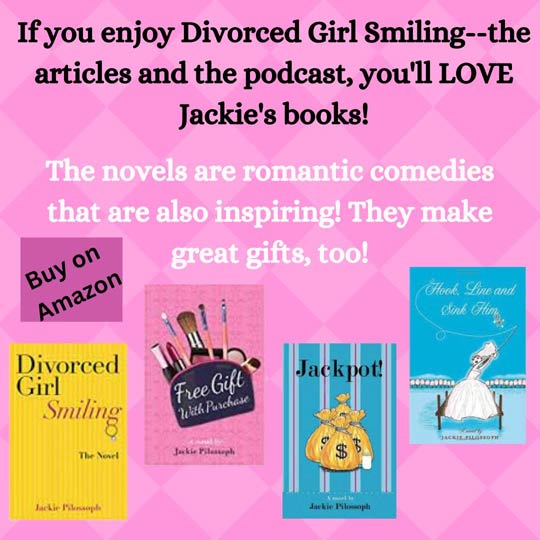 Share