This is a guest post by author, Anastasia Royal, who just like in her novel, "Undoing I Do" writes incredibly beautiful and in a way that captures the reader from the first sentence. In the post, Royal talks about the pain of divorce and coping with divorce, especially at the beginning. Here's a little background on me and Anastasia.
The year was 2007. My ex had recently moved out, and I had started writing a novel about a women who was getting divorced (which eventually would become my novel, "Free Gift With Purchase" and another novel that I've never published.) A few months later, a friend of mine handed me an article that she'd torn out of the Pioneer Press about a woman who got divorced and wrote a novel about it. The book was called "Undoing I do," by author, Anastasia Royal. Wow. This woman was amazing to me. She had guts, she had St. Martins Press, and she had a full page write up. She had everything I wanted! Looking back, I think Royal became my inspiration. I ran out and bought her book (hardback, by the way) and read it in less than a week. 
That was six years ago, and i still remember parts of "Undoing I Do" like I just read it yesterday, because the writing is so powerful and descriptive, starting in chapter 1, when the main character is flashing back to her ex-husband dripping candle wax on her thigh. That scene still gets me hot. So, here's what happened. I was at a media party two weeks ago, invited by my friend, Nili Yelin, who is doing PR for a new club, and Nili says, "Oh, here comes Anastasia Royal." My heart skipped a beat. I was going to get to meet her??
Nili introduced us and I felt like I was meeting a celebrity. Just for the first 60 seconds, though. Even with her amazing success and notoriety, Anastasia is so real and down to earth, not to mention so interesting and funny! I invited her to guest blog, so here she is, giving her advice on coping with divorce, but doing so in this very dramatic, romantic way, (with humor added, of course.) 
Can Divorce Be About Love Too? by Anastasia Royal
Imagine you slammed your hand in a door.
And then had to play a piano gig that same day.
Later that evening, you had to bartend: delicately holding bottles of vodka to get the perfect pour, mixing shakers full of ice, all with swollen, excruciatingly painful fingers.
Divorce is worse than that.
Divorce is the Ace Bandage with worn out elastic that falls off your hand. The fingers' throbbing bones, the white skin around your fourth one, where the ring used to be. The lingering circle of love. Divorce is the aching soreness in every song.
It wouldn't be painful if you didn't have the feelings for your ex closed off like your smudged diamond ring inside a black velvet box.
Being happily divorced is not an easy task. But neither is being happily married.
How can divorce be about love too? Does your slammed hand ache with love?
The first step to a happily-ever after dissolution is to realize that we are all in this together. Gather up your tribe: You and your no-longer beloved will need the help and word of family, friends, neighbors, and the local shaman to sort through the sordid mess of your breakup.
Yes, it takes a village to pull two people apart gently enough to ensure that they both remain intact. Too many times, a couple believes that the only way to go from binding marital bliss to unfettered singleness is to slash and burn. But there is a better way; at least I believe that after my 12th husband! I use hyperbole, because I care.
Initially, your feelings may be like a car on ice spinning dementedly out-of-control, and when you crash hard, you might cause irrevocable damage. To yourself and everything in your path. The tree trunks of your solid friends. The guard rail of your tribe bending, but not breaking from the force.
Or maybe shock will set in and you will be the frozen grass, numbed beneath winter's ice. You will be stomped upon by boots and your facial expression will freeze, become zombie-like.
While divorce can fracture our past and present selves, it can also challenge us to reconcile these disparate selves. Once you regain some balance, your life mantra will come in 3's—three cups of tea, three friends you speak to each day, three pieces of chocolate.
Three things to practice that will help transform the divorce process from a venomous rift into a healthy parting:
1. Take every opportunity to recuperate. You may notice a profound need to sleep 18 hours a day.
2. Accept invitations from friends and relatives to cook you dinner, take you to a movie, or to breakdown on their couch.
3. Remember the good points about your ex (even if he or she is now a spawn of Satan) and that you were once in love. You had a life with him or her; perhaps you had children— all of these are wonderful events, regardless of the ultimate outcome.
After going through the intensity of divorce(s), you can process the grief in various ways:
• Copious weeping
• Flings (wine and sex included)
• Friendships (real ones, not fair weather fans)
• Alcoholic beverages (within legal limits and with designated driver)
• Substances (see above)
• Exercise (better when combined with one of items above)
• Therapy (only with therapists who do not break down)
• Reconciling with your ex (NOT!)
• Acupuncture (needles are good for you sometimes)
• Yoga (stretch out the toxins)
• Writing (see below)
• Art (click on link below)
• Music (played without smashed fingers, I hope)
• More copious weeping (can be done with all of the above)
Case in point: I chose writing after my first divorce. I wrote a novel called Undoing I Do (St. Martin's Press, 2007). While many scenes overlap with my real life, the story is fictionalized. During one of the final drafts of the manuscript, I realized that, the main character, Claire, was dealing more with love than with hate.
Claire says, "Love is the dog we let into our beds, even when it bites."
This insight transformed the book, and transformed me too.
May divorce be with you!
Anastasia's bio: Anastasia Royal turned her healthy passion for reading into the punishing profession of writing.  She routinely stays up all night on deadline, doing triage on manuscripts.  "Please let me live," they all scream at her.  But not all of them make it.  UNDOING I DO, Anastasia's debut novel did (St. Martin's Press 2007).  The next one that pulled through was non-fiction, THE ROYAL TREATMENT: A Natural Approach to Wildly Healthy Pets (Simon & Schuster 2012).  She co-wrote that one and it turned on her. Almost killed her.  She has guest and ghost-blogged, including a blog for The Huffington Post.   She is currently doing CPR on a story that, like Lazarus, keeps coming back to life. Buy "Undoing I Do" here. AND, check out her music video of the book!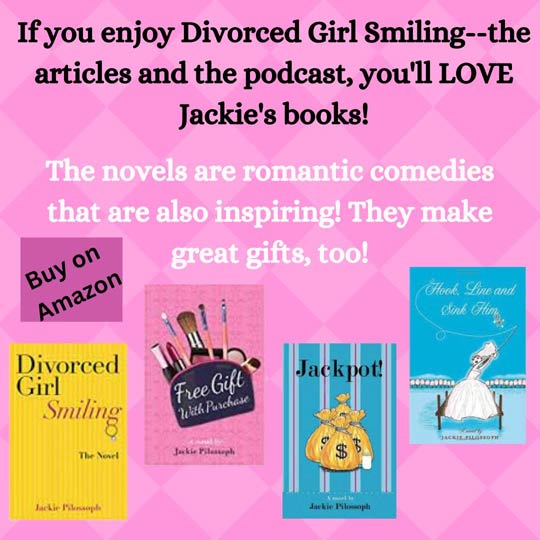 Share