Last night I attended curriculum night at my son's junior high. Listening to the school principal and all the teachers speak put me into a little bit of shock. Forget the fact that I was thinking it was just yesterday that I dropped off my son at preschool and the biggest worry back then was that he was crying when I left. Last night, it was stressful to hear about the one and a half hours of nightly homework he's going to have, the grading system, behavior responsibility, and new academic testing. I have to say, during the entire presentation, there was something I kept thinking about: the importance of co-parenting and school.
I thought about how many moms and dads were sitting there together, both hearing tips and things we need to do to help our children navigate middle school. My ex was actually with my kids, which is why he wasn't there. So, I decided it was my responsibility to share all the details with him about the night, to give him an understanding of what we needed to do to help our son the best we could.
I ended up sending him an email this morning, explaining the homework and time management issues we might be facing. I gave him the option of talking on the phone to hear more details, but he chose to respond via email.  I think email can be a productive method of communication for co-parenting. Talking is better, but hey, for two busy working parents who, let's be honest, don't have much interest in talking via the phone, it worked. I felt really, really good that we were both on the same page about everything, including schedules, structure and time management.
What I want to address are the couples whose anger, bitterness and frustration prevents them from productive co-parenting when it comes to school. I have seen couples who are so full of hatred that if they were in my shoes last night, they would not have even communicated a single word to the other parent, simply because they can't see beyond their own issues as a couple.
Look, we all love, love, love our children. And isn't it sad that sometimes we feel such negativity toward the father (or mother) of the people we love most on this entire planet? The thought of that is kind of bizarre to me, even after being divorced for several years.
Here's what I want to say. Yes, she cheated on you. Or, yes, he mentally abused you for years. The scars may never fade. The resentment might never fully go away. It's okay to continue to grieve whatever you need to for as long as you need to. But sometimes you need to take a time out from the war: the times when your kids need both their parents to be on the same page. And one of those times is at the start of the school year.
I even think it's okay to say to an ex, "I know we aren't getting along right now. I know you can't stand me. But, can we take a time out and talk about our children and the start of the school year?"
I know it's hard. I know you might want to punch him in the face. Or you might be looking at her and thinking about all the names you'd like to call her. You're pissed! I get that! But your children shouldn't have to suffer. They deserve the same exact co-parenting as they'd get if you were still happily married. They shouldn't have to be cheated in this regard one bit.
As I sat there listening to the teachers talk about all the responsibilities of a middle schooler last night, I realized something really funny. Not only can I say I never dreamed I'd be a divorced person (let alone with a divorce blog and divorce novels) but I didn't think past a certain point with my kids. I really didn't think this far ahead. Yikes! I have a junior high kid! What happened to giving baths, putting on feetie pajamas and tucking them into bed with their teddy bear and a kiss?  I still think of my kids as little, little kids at times. They are precious and kind and they mean everything. So, they deserve everything, don't they? They deserve two parents who are on the same page, married or divorced. They deserve a co-parenting curriculum!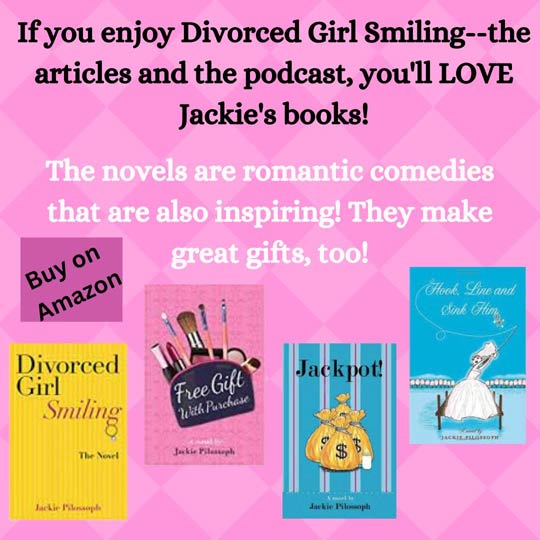 Share