This is a fact. I know at least three women who are victims of bad texting behavior. Each has gotten texts from their ex-husbands that include calling them a "C You Next Tuesday", sometimes multiple times in one text. Isn't that sick? When it comes to texting your ex, (and this is for both men and women) you better think twice! Name calling is not only disrespectful and disgusting, it's unacceptable!
I don't care how angry or bitter someone is, or how unjust the divorce was. I don't care if the girl did something completely unforgivable and unacceptable. I don't care if she slept with 20 people while you were married. There is absolutely no excuse to call the person a "C You Next Tuesday." EVER!
What amazes me is that a guy who is texting that is so angry and beyond control, that he doesn't even realize the power of  putting something in writing. The girl can show it to anyone (including a judge, attorney, or friends and family.) Is a person that out of control with anger, that they are that stupid?
When someone calls you that (a C You Next Tuesday) it makes you feel dirty and disgusting and just bad about yourself. It makes you sick. It's the worst feeling in the world. So, if that's your intention, you fulfilled it. But, think about this. You are disrespecting, not only the mother of your children (in some cases) but a woman you stood next to at the altar and made vows to God with. Do you really want to reduce things to this level?
Here's another scenario. Recently, I was sitting at the bar of a really nice restaurant with a good friend of mine. We were sipping red wine and chatting, when all of a sudden I noticed the couple sitting next to us, standing up, like they were about to leave. They both looked like they were in their 50's. They were kissing, and they really seemed genuinely happy.
Instinctively, I surmised that both were divorced and that they hadn't been dating very long, just because that type of PDA only happens with couples who have been together less than six months, right?
Anyhow, the guy leaves (I assumed to go get the car) and of course, I lean over and say to the woman, "I hope you don't mind me saying this, but I am just so happy for you. You seem like you are really happy and in love. How wonderful!"
This is where things get a little weird. The woman comes closer to us, and starts telling us how dysfunctional the relationship is and how this guy is really, really bad for her. She tells us that she had to move in with her mother after her divorce from the man she was with for 30 years. She says she knows being with him is wrong, but she can't help it because it's so hard to meet people.
My friend and I both start saying, "Are you sure? He seems really nice. You look so happy together."
She then starts saying how the guy is sometimes abusive and mean, and that she knows she shouldn't be with him but she can't help it.
At this very moment, the guy walks back in and his demeanor has completely changed, and he is angry and aggressive and for lack of a better word, a complete jackass. He says, "Come on Woman! I've been waiting out there!!"
The woman starts trying to introduce us, since we are fellow divorcees and all, and the guy completely ignores her and shouts, "Do you want to walk home woman?! Get in the car now!"
At this moment, my friend grabs her arm and whispers, "Stay with us. I'll drive you home. I promise." And I say, "Please, we mean it."
This is the saddest part of the story. She follows the guy out.
Here is what I cannot understand. Why is this woman letting her boyfriend treat her like this? Why would any woman put up with that? Clearly she is lacking self esteem and she is afraid to be alone, so she would rather be with a man like him than stay single, (which in my opinion would probably only be for a little while till she met someone else.)
Why do women let men treat them badly? I can almost understand it when a person is in their early 20's. You make mistakes and you look back and you say, "I can't believe I stayed in that relationship after the way he treated me." But as an older person, in your 40's or 50's, if you are still letting men treat you with such disrespect and abuse, you've got issues. Big time.
I'm not judging. I promise. When I first got divorced, I can remember someone I was dating treating me badly (nothing like the woman in the bar) but still, I hated myself for putting up with the way he treated me on a couple of occasions, like one night, he was just downright rude to me for no reason, to the point I ended up in tears.
I am seeing this more and more: men feel they are allowed to treat a woman with disrespect, to yell at her, to call her names, to get aggressive with her, and say cruel things and the women put up with it! Where is this coming from?
Disclaimer: I am only speaking about certain men. I know a ton of men who are kind, polite, sweet and who treat their girlfriends and wives and even their ex's with true respect. So, I am not generalizing. I am speaking about some of the ones I've seen who are just awful. I also want to say that I've seen women who treat their boyfriends or their husbands so dreadfully bad, that I want to cry. But that's not the subject of this blog.
My point is, what has happened to strong, independent women? Do we really need a man that badly that we're willing to sacrifice our self esteem and accept that low, low standard?
What I want to say to women, ALL women, married, single, divorced, separated is never forget where you came from. In my case, it's an amazing, strong, loving family who made me the person I am today, and who I feel proud to be represented by each and every day. For others, it might be the amazing children you've raised, or a wildly successful career that you put your guts into.
What I saw in that bar I will remember for a long, long time, clearly as an example of a woman lacking self love and self respect. I hate that guy, and I'm disappointed in that woman. (She was really cute, by the way.) The whole thing is sad.
Just remember that everyone has something. And instead of focusing on not having a boyfriend, and not wanting to be alone, put your energy into your achievements for now, your family, your kids, your work, your friends.
There are SO many good guys out there, guys who know how to be nice to a woman, guys who don't have it in their makeup to call a woman horrible names, guys who don't cross that line. Hold out for those guys! They're out there. Be patient. Focus on yourself and he'll be here soon.
And if you are a guy, and you've EVER called your ex (or any woman) a "C You Next Tuesday," PLEASE. Just tell yourself you will never do that again. Take it out of your vocabulary and find another way to deal with your anger.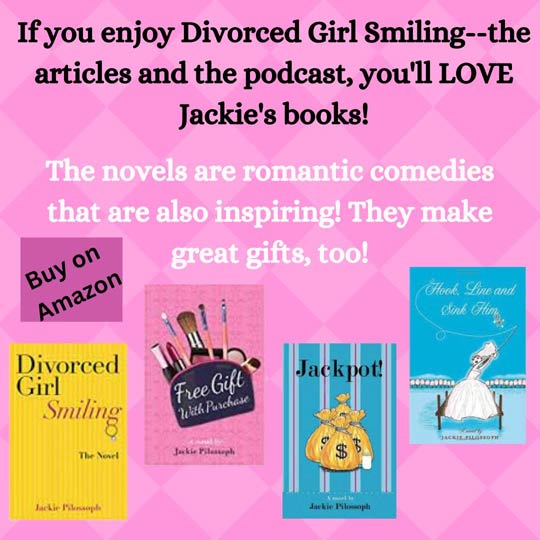 Share