What's the cause of divorce? There are several. In my Love Essentially column, published yesterday in Chicago Tribune Pioneer Press I address sweatpants as an indirect cause. 
Do You Sweatpants Really Cause Divorce? by Jackie Pilossoph
I have always been a huge fan of actress, Eva Mendes. I loved her adorable performances in Stuck on You (2003) and Hitch (2005) and I even thought she was great when she played the malicious girlfriend in The Women (2008).
So when I saw the clip from her infamous interview warning, "Ladies, the number one cause of divorce in America — sweatpants," I laughed.
What was utterly shocking to me was the aftermath of the comment: the backlash she received from those offended by her disapproval of sweatpants! Not only did Mendes feel the need to apologize on twitter for her sweatpants remark, but her boyfriend, Ryan Gosling even had to comment on her behalf, stating on twitter, "Obviously the sweatpants remark was a joke. Wearing them now."
My question is, why is everyone so sensitive and defensive when it comes to sweatpants? Clearly, they are an item of clothing meant for comfort and not for the purpose of looking sexy or attractive. In other words, they are what they are. Why the eggshells?
Do I agree with Eva that sweatpants cause divorce? Yes and no. I will be the first one to admit that I adore sweatpants, and spend a lot of time in them. Just ask anyone in my neighborhood if they have seen me at our local Starbucks in the morning wearing, ahem, sweatpants. They'll vouch for me. And, I do not believe sweatpants were the cause of my divorce.
All that said, I believe there is a time and place for sweatpants in a marriage (or a serious relationship). Lounging around in sweatpants with your spouse and ordering a pizza on a lazy Sunday can be blissful. However, what I believe to be the real issue of sweatpants lies in the frequency. In other words, maybe Mendes should have said, "Ladies, the number one cause of divorce in America-wearing sweatpants more often than not."
In my opinion, there are many men and women in relationships who get a little too complacent in their daily appearance, and perhaps because of busy schedules end up putting how they dress at the bottom of their list of priorities. I know I have been guilty of it at times. But repetitive days of no makeup, an old t-shirt, unwashed hair and yes, sweatpants, can lead to a lack of romance, sex, dates and possibly a romantic disconnect which can cause marital problems and divorce.
I happened to be out at a nice restaurant in my neighborhood a couple weeks ago…Click here to read the rest of the article, published yesterday in Chicago Tribune Pioneer Press.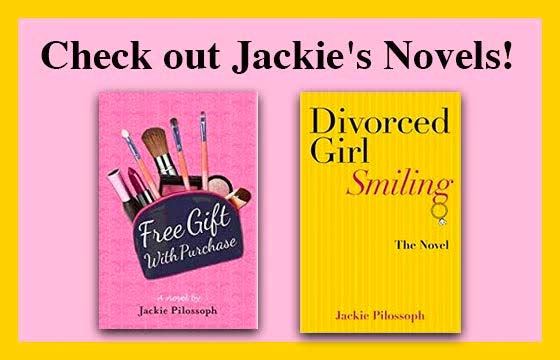 Share