From one of my all time favorite movies, "When Harry Met Sally:"
Sally: "I have lots of men friends."
Harry: "No you don't. You think you do, but they all want to have sex with you. "
Sally: "No they don't."
Harry: "Yes, they do."
Sally: "So you're saying a man can't be friends with a woman he finds attractive? What if a man doesn't find a woman attractive? Then can you be friends?"
Harry: "No, you pretty much want to nail them too."
Sally: "So, you're saying men and women can't be friends?"
Harry: "Men and women can't be friends because the sex part always gets in the way."
Sally: "Guess we're not going to be friends then."
Harry: "Guess not."
If you saw When Harry Met Sally, you know that platonic friends, Harry and Sally fell madly in love and ended up together. But I was thinking, what if Harry and Sally had been divorced? (Which Harry actually was, but there were no kids involved and they were a lot younger.)
What if Harry and Sally were in their mid forties, divorced, living in the suburbs and back out in the dating scene again? Do the rules change? Can men and women be friends when both are divorced and just trying to meet people? ANY people? I say absolutely!
Anyone who is divorced knows how hard it is to meet people who are also divorced. When I was first getting divorced, I was talking to a friend of mine one day (who is married). It was at the end of our kickboxing class, and I said, "I don't know one divorced person on earth." My friend then pointed to this woman who had just been kickboxing three rows ahead of us and said, "That girl is divorced!" I walked up to the girl and asked her if she'd like to go out with me sometime. That was six years ago. The girl is now one of my best friends, and I seriously do not know what I would have done (or would do now) without her in my life.
When you are married, you and your husband (or wife) have all these married couple friends who you get together with as couples or with the kids. You then get divorced and going out with them doesn't really seem like that great of an option. Nothing against the married people, but really, are you going to go out with them on a Saturday night? I don't think so.
So, you find yourself alone, feeling isolated and really having to start over when it comes to so many things, friends included. Just fyi, I'm not saying you can't be friends with your married friends. I am still the same friend to my married friends as I was when I was married. But when it comes to socializing, let's be honest, you're sort of on your own when you get divorced (no pun intended.)
Some people turn to dating websites, match, eHarmony, JDate, etc. I think that's great, but I was never personally a fan. I think you have to have a lot of patience, and you have to sift through a lot of crappy people (sorry, but it's true) before meeting a solid person, something I just didn't feel like I had the time or tolerance for, but that's a personal decision and I think those sites are great if you're up for the challenge.
Other than those sites, how do you really meet people when you are living in the burbs amongst all the married people? Bars? Yuck. Fix ups? Absolutely!
When people say, "It's so hard to meet people," I always tell them to ask a bunch of people they know to set them up. Think about it. All of our friends, both men and women have professional careers, and are seeing a ton of divorced people on a daily basis. They won't think about setting you up unless you ask. If you ask, their eyes will start to open and next time they are at that downtown meeting, and they see the hot guy they know who is divorced, they might think, "Hmm…"
So, back to the point of this blog. Can men and women really be friends? I think that when you get divorced, the rules completely change, and people instantly bond with other divorced people, whether they are a man or a woman.
Going out and socializing is more "group" focused, and you end up meeting a bunch of men and women, and you all exchange divorce stories and cell numbers. Texting and making plans starts happening and a guy might text and tell you where he and his friends are going to be that night. Not because he wants to sleep with you, but because he just likes you, or he thinks you might bring some cute girl with you that he might hit it off with. And I think that is ultimately a great way to meet people.
Meeting new people, whether they are potential romantic partners or platonic friends almost always enriches our lives. There's no better feeling than meeting someone with a really cool story, or who knows about something you are interested in, or in whom you see a certain kindness that melts your heart and rejuvenates your spirit. Those are all such beautiful gfits. Another added bonus: if you're friends with a guy, you can get a guy's perspective on anything you want!
Here's the thing. I am constantly meeting single men and single women around the burbs. I don't gender discriminate when it comes to deciding if I want to pursue a friendship. I do discriminate in a different way, however.
I look at personality. Does he or she make me laugh? I look at whether I think the person is a good, kind person. If I'm hearing unethical things the first night, there's no chance we will be friends. I look at intelligence, and I decide if the person is interesting.
We all have limited social time, because we have jobs and kids and families and errands and events. So, if I'm going to go out with someone and have dinner or a coffee or a drink, I have to be choosy, because I don't get to do that a lot.
That might sound really egotistical and conceited, but I'm just being honest. I would expect others to do the same with me. If they don't find a reason they want to become friends with me, they shouldn't make plans to see me again, either.
The last thing I will say is, give people a chance. If you meet a guy (or a girl) that you aren't physically attracted to, what's wrong with opening your mind and heart and getting to know them before you decide you never want to see them again? Chances are, the guy (or the girl) isn't attracted to you, either, and would love to be your friend.
Women will sometimes say to me, "I'm going out with this guy tonight and I'm not even attracted to him," and I will respond, "Nothing is ever a waste. What's wrong with being friends with him? He might end up introducing you to your soul mate, or you might help him meet some other girl, or you might end up feeling lucky to have him as a friend someday."
Several years ago (before I was married) someone tried to set me up with a guy. We met and instantly both knew there was no physical attraction. That said, I liked his personality, and asked if I could set him up with a friend of mine. They have been married for 12 years and have two children.
So, sorry, Harry. Men and women CAN be friends. In divorce, the game really changes. Having friends of both genders is a good thing. And I truly think that if you focus on friendship, girlfriends, of course, but platonic male friendships too, and stop worrying about meeting someone romantically, I really do believe love ends up finding you.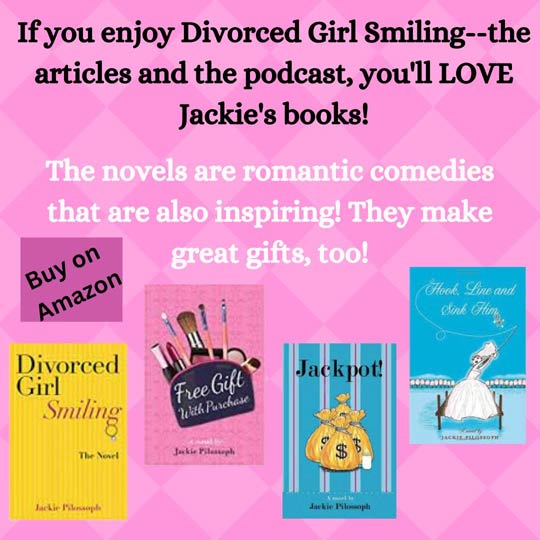 Share