Successful co-parenting can be challenging for divorced couples, especially if there are feelings of anger, resentment and hurt lingering. This is a great guest post by family law attorney and mediator, Rachel Moore, who offers tips on how to communicate better to ultimately make co-parenting easier and more effective.
Effective co-parenting starts with better Communication
by Rachel Moore
Would you end an email to a co-worker with, "I doubt you will respond to this email because you never do and you are a passive aggressive bitch?" Doubtful… not if you wanted to stay employed. So, why would you end an email to your ex-spouse like this?
As much as divorced men and women wish they didn't have to do it, communicating with the ex is a reality and a necessity, especially if you had children together during the marriage. In fact, you may need to communicate more, not less, after the divorce.
During your marriage, you both just fell into certain patterns and took care of certain things, but now you need to share information all the time about school, medical appointments, extra-curricular activities, your children's development, and your shared parenting time.
There are basically three types of communication these days.
While easy, quick and convenient, texting is often too haphazardly written to be clear. The urge to rush to respond to a text while we are standing in line at the grocery store doesn't lead to clear, effective communication. Certainly texting is effective in an emergency, but when it comes to your ex, think of it like the horn on the car.
Calling your ex for a phone conversation is usually more time consuming and personal than people want to be, but it works for some.
Email. In my opinion, email is usually the best. You will have a record of your communication to refer to if you forget something. It also feels less rushed and intrusive than a beeping text message.
My advice for any communication with your ex is to try and leave the emotion out of it. Remember, this is no longer your lover and partner, and at some point this needs to no longer be someone you hate, either. Sadly but truthfully, your ex is just someone you work with now. The two of you have the same job – raising a healthy and happy human together.
A tip to writing good co-parenting emails is: BIFF – Brief, Informative, Friendly, Firm.
Brief and informative speak to the content. Keep your email short.What do you want? Why are you writing? Stick to the point. No need to rehash the past. Just let the person know what you need or want right now.
This is brief and informative: Jane, my boss gave me two tickets for tomorrow night's Cubs game. Will you trade your parenting time tomorrow night with me so I could take Joey to the game? If you would like one of my nights next week, please let me know which night.
In this email, the parent explains the situation and asks the co-parent for something specific.
This is NOT brief and informative: Jane, my boss gave me two tickets for tomorrow night's Cubs game. In the past, you have systematically prevented me from taking Joey to sports events, forcing me always to say "no" to him and looking like the bad parent because you didn't value team sports and didn't want us to spend the money. I'd really like to be able to show him that sporting events can be very valuable, but at this point, it's up to you to change your destructive pattern. You also have a habit of refusing to be flexible with the schedule even though the mediator told us that we were going to have to be flexible in the future. I am the only one who has been able to do that so far. Remember, that when you wanted to take him out of town to your sister's wedding for an entire weekend on MY weekend last June, I did not object. And I did not even ask for make up time.
Not only is the second example not brief, it's not even informative. In the email, the parent never actually asks for the change in parenting schedule to accommodate the Cubs game.
As for friendly and firm, the first email is clearly friendly and firm. The second one is accusatory, inflammatory, and destructive. You don't have to be warm. All you have to do is be polite and clear. There's no need to go into the past, point out the other person's patterns, complain, or point fingers. To be firm, just say what you want, ask a question, or give an answer.
BIFF response: Yes, that's fine for tomorrow night. Let me know what time you are going to pick Joey up. Can I have next Tuesday as a make up night?
BIFF response: No, unfortunately, I can't agree to the trade. Joey and I have plans tomorrow night with my cousin and her son. They are only in town for one night.
NOT A BIFF RESPONSE: Stop accusing me and blaming me for all of your parenting problems. All of your emails are being sent to my lawyer. (Ok, this response is brief and firm, but it doesn't address the Cubs game and it's not friendly!)
As a mediator, I help people resolve all of the issues necessary to get the divorce judgment, and I also try to help them get set for their new roles as good co-parents. Co-parents need to communicate effectively in order to raise happy and healthy children, and also to eliminate their own stress. Think about it. No one wants to cringe inside every time they have to communicate with their children's other parent.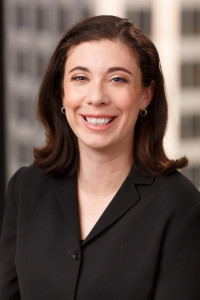 Rachel Moore, Esq., is a family law attorney and a mediator, who understands the sensitive nature of divorce, and handles each case efficiently and with respect. Rachel has a private practice in Northfield, Illinois, devoted exclusively to facilitative mediation and representing parties utilizing mediation. Prior to starting her own practice, Rachel worked in family law and also served as an Assistant Attorney General for the State of Illinois. Learn more: www.rachelmoorelaw.com
Share