I can't think of a more difficult time than when a person is newly separated. Sadness, resentment, depression, insecurity and anger are all common feelings, but I truly believe that the biggest source of stress is fear. Fear of not knowing what is ahead, from the next day to the rest of your life. 
Seeing a therapist during that time was one of the best decisions I could have made. It really saved me. Even if you are one of those people who doesn't believe in therapy, seeing one during the time you are newly separated is wise. I actually think therapy should be required, even if it's only for a few weeks.
The following is a guest post by Dr. Anne Malec, PsyD, who specializes in relationship counseling. I asked her to write about some common questions and concerns she hears from a newly separated person.
Common Concerns I Hear in Therapy by a Recently Separated Person by Dr. Anne Brennan Malec, PsyD
What if I am alone forever?
This is a concern I hear very frequently in sessions. It is an understandable fear. As humans we are psychologically and emotionally wired for connection with others. The desire to avoid long-term isolation is something we inherited from earlier humans. Back when we existed in a hunter-gatherer society, women would often be left alone to care for and tend to the children while the husband/father hunted for food. Women found it to be in their best interests to befriend others in their communities who would look after them while the hunter was away. Avoiding feeling isolated and alone is a very real and common issue. Being in a partnership and having someone to depend on feels safe and reassuring. Losing that sense of security and safety (even if the relationship was distressed in many other ways) can feel somewhat jarring. The formality of separation takes getting used to and can be anxiety-provoking. Even if you requested the separation, it can still feel scary and uncomfortable. Know that these feelings are normal and biologically based, and trust that you will not feel this way forever.
What if potential mates think I have too much baggage?
The truth is that some dating prospects may feel that you do have too much baggage- but there are others who will not. When people refer to baggage, they are often thinking about children, an ex-spouse or two, debt, etc. If you are dating others within proximity of your age, it's likely that they have a fair amount of baggage of their own.   Many others in the dating pool are in the same situation as you; they may have children, they have an ex-spouse, and they may be the custodial parent. The trick is to determine early in the dating process if they are open to accepting you and your children. If not, there is really nothing you can do about it, and it may be best to accept this and move on.
I thought I picked the right husband the first time, what if I chose poorly again?
Separation and divorce is very painful. When we end relationships, it hurts, even if it's the right thing to do. It's normal to find yourself experiencing feelings of grief and mourning. Ending a marriage is a loss that can feel like a death. It can also cause you to question your judgment and decision making. The challenge, or opportunity if you wish, is to meet with a therapist who can help you look at your part in the demise of the relationship. I realize this process sounds like no fun at all, but it can be very valuable in that it brings clarity, understanding, emotional growth, and accountability. You may feel like your ex is mostly to blame, and he or she may very well be, but it is also likely that you too played a part in the breakdown of your relationship. I know it hurts to think that some of your own actions or inaction brought about such pain and created a harmful and dysfunctional marriage. You cannot change what happened in the past but you can control the future that you create for yourself. You can learn how to be more alert to and aware of red flags in potential mates. Meet with a therapist to chart a better relational course for your future.
It's hard being a single in a world of couples.
When you are single it can sometimes feel like absolutely everyone is a part of a couple, but of course this isn't true. There are many, many people who are single and available for friendship and dating. However, they probably aren't going to find you if you sit at home. It can be anxiety-provoking to expand your social circle, but this is a time when you need to push past nerves and insecurity. This is the time to look for opportunities in your community to volunteer, get involved, to seek out groups on Linked In, Meetup, or Facebook. Join a professional women's organization, a neighborhood group, or a book club. They are there and they will welcome you. Seeking out new friends and connections and keeping yourself busy are great ways to mitigate the hurt and sadness you are likely feeling after a recent separation.
Thanks Anne! 
Dr. Anne Malec, PsyD is a therapist and the founder of her large relationship focused practice, Symmetry Counseling, with offices in Chicago and Winnetka, Illinois. Learn more: SymmetryCounseling.com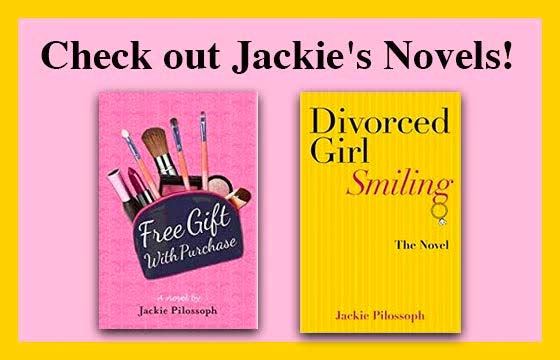 Share