Did you know that there are certain foods that help anxiety and depression? The photo above is my sister and best friend, Sue Pilossoph. Isn't she the cutest, by the way?! Answer to your first question: No, we are not adopted. Sue is very petite and has an amazing body, and looks like our dad. I am tall, a bit larger, LOL ,and I strongly resemble my mom (although my mom is a lot smaller than me.) Sue is a physician, who is into fitness, wellness and eating healthy, although she still loves to eat and enjoys good food. Sue knows a lot about foods that help anxiety and depression, which is why I asked her to guest blog.
Sue is also a divorced girl smiling, so she has the empathy for those feelings associated with divorce. On a side note, Sue is also who the character "Laura" –in FREE GIFT WITH PURCHASE--was based on. Sue is amazing when it comes to knowing how eating certain foods really help people, not just physically, but emotionally too!
Enjoy her blog post!
Foods that Help Anxiety and Depression During a Divorce        by Sue Pilossoph
Have you ever seen the movie, "He's Just Not That Into You?"  There is a hilarious dialogue in it, where two women talking about previous unsuccessful relationships state "you might as well just get yourself some ribs and a pint of ice cream, cause you have been dumped."
Most of what we consider "comfort foods" are not always the healthiest choices and consequently not only unsuccessful in making us feel better but may actually make us feel worse when going through rough times such as relationships ending (divorce, getting dumped, or figuring out what to do in a less than perfect relationship).
In my own experience with challenging times, including divorce, I found that making healthy choices in my lifestyle was a huge help in not only staying physically well, but healing both mentally and spiritually and generally feeling happier.  More and more, people, including research scientists and medical professionals, are realizing that the food we put in our bodies can truly affect not only how we feel, but how we heal illness and how happy we are.
Equally as important in helping ourselves feel better during life changes and emotionally difficult times, is treating ourselves well. I am suggesting that instead of ice cream and ribs, perhaps a better choice is one of the following superfoods, or a combination, to boost your energy, mood and overall health:
1. Chocolate:  the darker the better (70% cocoa is a nice balance), with less fat and sugar than the lighter alternatives, contains powerful flavenoid antioxidants, which can improve blood pressure, cholesterol and have anti-inflammatory properties, which many believe has the potential to prevent or fight cancer and aging. Who wouldn't go for that?
2. Berries:  blueberries, strawberries, blackberries, raspberries and my personal favorite-goji berries (they come dried)—all bursting with vitamin C and antioxidant benefits. Organic is best with fruits and vegetables.
3. Flaxseeds, Hemp seeds, Chia seeds and Pumpkin seeds:  good protein sources and full of other nutrients-sprinkle them on salads or include in smoothies.
4. Greens, Greens and more Greens:  OK, you knew I couldn't get away without including them: spinach, kale (baby kale if it's too tough for you), parsley, green or red leaf lettuce, green beans, zucchini, broccoli, avocado and really any green vegetable are the best things you can give yourself for both inner health and outer beauty. The list of benefits is too large to even begin here.
5. Yams or sweet potatoes:  excellent source of vitamins A and C, strongly anti-inflammatory, delicious sliced, sprinkled with a little olive oil and cinnamon and roasted in the oven.
6. Oatmeal:  great source of fiber and also helps cholesterol:  put fresh berries, chopped prunes and cinnamon for a delicious, hearty breakfast that will boost your energy level.
7. Nuts:  walnuts and almonds are touted as best, but all nuts have lots of the "good fats" with tons of nutritional benefits including some protein –high calorie count, so enjoy in moderation:  one study showed that eating a shot glass full of nuts prior to a meal reduced hunger and resulted in weight loss when practiced consistently, likely due to satisfying hunger and people not needing to eat as much at the meal.
In addition to eating well, specific ways to take care of ourselves and work toward feeling better include using our bodies to do what we were made to do—move around! I don't like to use the word "exercise," as it connotes torturous, painful activity to many. Any form of movement-walking, biking, swimming, running, yoga, Pilates, Zumba, etc. is a wonderful way to release powerful endorphins (endogenous opioid neurohormones produced internally that essentially provide that euphoric ecstatic sense of joy that drug addicted individuals pursue by using dangerous substances such as heroin and cocaine, but without the serious risks, (some life-threatening) of street drugs.
So, next time you feel the need to get some ribs and ice cream, consider an alternative, like:
HEALTHY CHOCOLATE MILKSHAKE:
Soak 2 pitted dates soak in hot water for 5-10 minutes (you can use 1 Tablespoon of maple syrup instead if you prefer)
Meanwhile place the following in a blender /nutri-bullet/ vita-mix:
1 c. unsweetened almond or coconut milk (the carton in the refrigerator section is best)
1 Tablespoon of your favorite nut butter (almond or natural peanut butter work well)
1 -2 teaspoons flax seeds
1 teaspoon of cinnamon
½ teaspoon of vanilla
1 frozen banana
1 1/2 teaspoon of cacao nibs (these are the pure dried beans that are like coffee beans and give the real chocolate flavor)
Add the soaked chopped dates.
Blend until smooth.
Enjoy with my best wishes for success in making your dreams come true– and watch the movie, "He's Just Not that Into You"—it will make you laugh, yet another way proven by studies to make you feel great!
This is where I usually put the bio of the guest blogger, so here goes. Susan Pilossoph is a physician, who worked diligently in Emergency Rooms for over 20 years. She is also a divorced mom of three of the most amazing women I've ever met. No, I'm not biased. They really are. Sue's got a killer body, (so listen to her advice) but even more so, she is the most giving, thoughtful, caring person I have ever known. And, just fyi, she does handstands on the beach! If you have questions for Sue, please email me or respond to this blog, and she will answer them!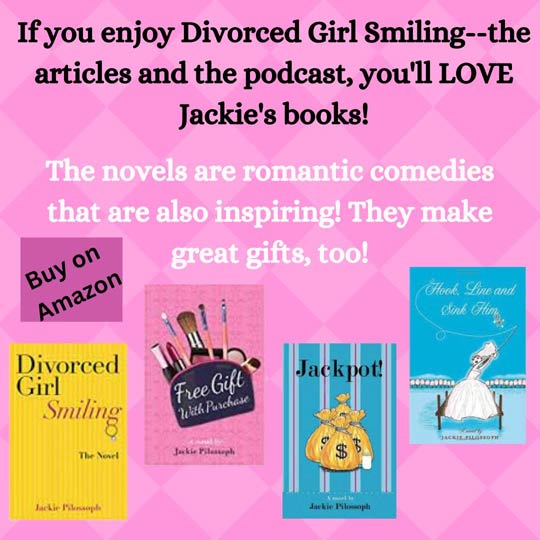 Share