Wait till you read the comment below that Divorced Girl Smiling received from a divorced woman. I want to use her story to offer what I think is valuable divorce advice.
I'm reading all your stories and some of have very valid points but some do not. I can only speak from my own experience being a 39yr old single mother of 4 beautiful children isn't easy. My ex husband moved across the country and is living with another woman and does not pay child support.
So not only do I not receive financial support, our children do not spend time with their dad. For those of you that do think woman are sitting around and just want to collect money isn't true. I am a R.N. caring for 4 kids working 40-50+ hours a week just to live pay check to pay check. When he moved away all I asked him for was $120/wk which basically really only covered daycare, not to mention they need to eat and be clothed, plus our daughter's college tuition which I help her pay, sports fees, extra curricular activities, so on and so forth.
I have yet to receive a single payment that we agreed upon so therefore I have had no option but to file in court a child support order. So for those of you that are receiving some type of support, lucky you and for those who think we woman are being vindictive by taking them to court simply just isn't true (in most cases).
I divorced after 17 years for many reasons, putting his hands on me, emotional abusive and cheating are just to name a few, but what it ultimately comes down to is that I did not create these children by myself therefore he needs to be forced to assist me in raising them in some type of way.
Talk about real. Here is a woman who is working 40-50 hours per week and singlehandedly supporting and raising FOUR children. So, is there one thing in here that indicates she's feeling sorry for herself? Playing the victim? Feeling angry? Bitter? Hateful? NOT ONE. This woman is an angel. She is a survivor. She has love in her heart and based on what I read, I have the utmost respect and admiration for her.
Her post sparked me to realize that this woman made a choice. And like her, all divorced men and women, we have choices. Here are some examples. We can choose:
Bitterness or selflessness. This woman has chosen to act and make the best of things rather than sit in self-pity and play the victim. You don't think she has some bitterness? Of course she does. Who wouldn't? But she's chosen to put her focus and energy into her children, her work and hopefully the rest of her life.
Fear or excitement. Getting divorced is scary. The thought of the unknown, of being alone and solely "in charge" of your kids can really cause fear. It's normal to be fearful at first, but why not look at the unknown as exciting? It's going to be great! (or as great as you make it.) Why wouldn't it?
Frustration or acceptance. You will never change your ex. You will never change what he or she did while you were married, and you will never change him or her now. So, you can scream and yell and it can drive you crazy, or you can accept it and control the things you can control.
Anger or letting go. Anger is toxic and will only hurt you. I know you hate him (or her) at times. I know you want to shake him or her and say, "I hate your guts! But not only is it a waste, it will prevent you from your potentially great life ahead of you. It will ultimately consume you and cloud your judgment and roadblock openings for success and happiness. Find a way to let it go. You have to NOT CARE anymore.
Sadness or hopefulness. Sadness is completely understandable in the beginning, and you might have a slice of it forever. But try to eventually replace it (or most of it) with hopefulness. You will be happy again. If you want to be. (And I know you do.) The world is infinitely large, with new people and places and things you've never seen or done. Go get what you want!
Regret or moving forward. "I should have been a better wife." "Had I not cheated, we'd still be together." "I nagged him too much." Every divorced person has feelings of regret. That's normal. But sooner or later, it's time to look forward instead of looking back.
Most people feel bitterness, fear, frustration, anger, sadness and regret during a divorce. I think that is to be expected. But at some point, making the better choice equates to success and happiness.
I want to hug the woman who wrote this comment. She deserves a medal for her choice. What are YOUR choices?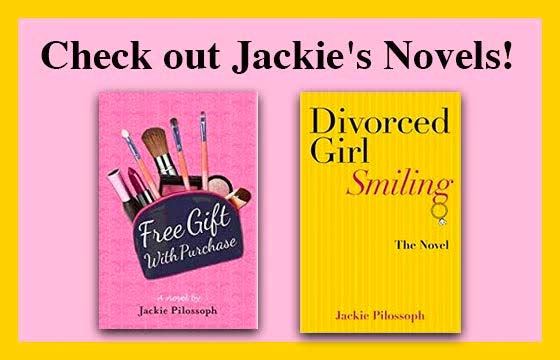 Share