I'm not sure I've ever met a person going through a divorce who didn't describe it as "ugly." Isn't an ugly divorce sort of expected? I mean, we can all say we know this one couple getting divorced who are really amicable, who are still "best friends" and who have made the transition easy for both themselves and their kids. But, we all know that sadly, that's the exception.
 I certainly had an ugly divorce at times, and I remember, specifically, at the beginning, I felt really ugly myself. Divorce makes people dislike themselves, which in turn makes them look in the mirror and feel ugly. Why?
They  feel like a failure (which they shouldn't.)
They might feel guilty about the kids having to go through this (even if the divorce wasn't their decision.)
Their soon-to-be ex has been making them feel badly about themselves for months, even years.
They say and do things they normally wouldn't that are unattractive, and that make them feel either stupid or ashamed.
All  conversations with friends and family are negative.
They regret a lot of things from the past.
They're scared of what's ahead and they feel insecure.
They're angry (which never looks pretty, even if warranted.)
They're  filled with hate *same as #9.
This is a guest post by expert makeup artist, Elise Brill, who for 20 years has been helping clients on special occasions, as well as for their every day makeup needs. (She has also done makeup for dozens of guest on Oprah!)
  The post is obviously not about how to feel pretty again on the inside. (Trust me, if you peruse this website, you will find dozens of posts on how to obtain self-love and heal yourself from your divorce) Rather, this particular post is about how to feel pretty on the outside, which I firmly believe has tremendous benefits.
 If you feel like you look pretty on the outside, you will feel better about yourself and exude more self-confidence. And when you look in the mirror, your problems will still be there, but you might feel a little bit stronger. In other words, I'm not saying makeup is the answer to your divorce problems, I'm saying it's a really inexpensive way to pick you up when you might be up against some pretty bad negative feelings.
Feeling Pretty Is Priceless by Elise Brill
As a makeup consultant for over two decades, I know one thing for sure: feeling pretty is priceless. I am not divorced, but many of my friends and clients are and I have learned from them that after a divorce it is essential to feel good about the way you look.
To give yourself a fresh start on this new post-divorce life, start out by evaluating your look. Nothing says refreshed like glowing skin. I love to tell my clients to open your makeup bag, empty it out and throw out any mascara that is more than 3-months old, and all cosmetics that are more than 2-years old. From there, you just need a few basic makeup products to get a new look. Here are 5 Steps to an instant natural glow!
1.Foundation
Foundation is your friend. Don't be afraid of foundation. Even if you've never worn foundation it will work magic on your skin. And surprisingly the secret to foundation is all in the application. A great makeup finish can make even the most tired skin look alive and refreshed. Apply your foundation with a blending sponge and apply LIGHTLY. You can also add a drop of water to your sponge to thin out the foundation before you apply it to your face. Make sure to apply the foundation evenly all over your face. As we age our skin becomes uneven in certain areas on our skin so be sure to choose a foundation that will provide your skin with a light dewy finish and sun-protection/SPF all in one. I recommend Leesi B's Liquid Mineral Foundation.  .
2. Bronzer
Need an instant pick me up? Bronzer gives your skin an instant glow and a pretty skin-kissed look even if you've been inside all month. A little dab on your skin goes a long way to giving you the perfect natural glow.  Leesi B 's Rio De Janiero Mineral Bronzer 
3.Eyeliner
The greatest innovation in eye-liner is the Jet Ink Liner because it's as simple as a pen! is one of the easApply the liner lightly to your upper eye lid as close to your lash line as possible. This will give your eye an instant lift and brighten your whole face. Leesi B Ink Eyeliner 
4.Mascara
Fresh mascara will brighten and refresh your entire face. To give your eyelashes an instant pop, apply 2-3 coats of black mascara, such as Leesi B Cil Prodige Mascara
5.Lips
Lipstick is one of the easiest ways to brighten your face and draw people to a beautiful smile. If you don't love a heavy lip color, try a lip treatment with a tint.
With SPF15, it will protect your lips and has a slight pink sheen that looks great on every skin tone.  Lipstick collection
Thanks, Elise! By the way, this isn't a sponsored post (in other words, Elise didn't pay me to write this in order to sell makeup.) I asked her to write the post because I truly believe the right makeup can help make a woman in an ugly divorce feel pretty. That said, I allowed Elise to put links to some of the products she manufactures, many of which I use myself.
Elise Brill brings over 20 years experience as a makeup artist. The owner of Leesi B Cosmetics, Brill has worked on thousands of clients for both special occasions and to perfect every day looks. She has also been on dozens of special makeup segments for the Oprah show and other television news stations. If you would like a private makeup consultation with Elise Brill or to order Leesi B Cosmetics products, contact Elise by email:leesib@leesib.com, phone:  847-912-2665, or by visiting the Leesi B Cosmetics website: leesib.com.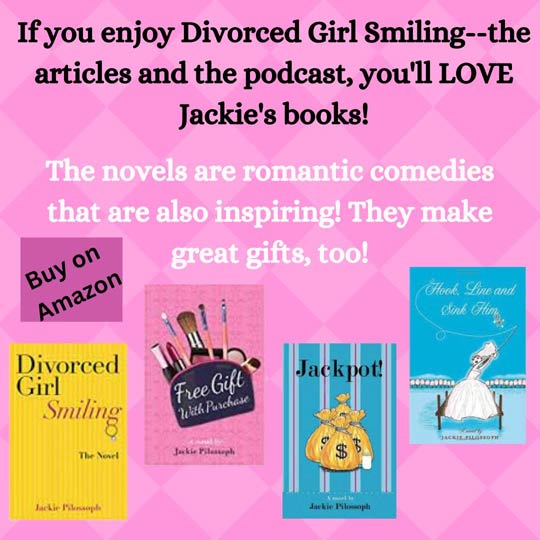 Share