Single parents already have a packed schedule of making lunches, attending school events, visiting doctors, running errands, carpooling, dropping off, and spending down time with your children. But what happens when single parents have aging parents?
Let's say your mother, who needs a little extra assistance from day to day. Maybe your mother has moved in with you. No matter the extent of the care you provide for your mother, being a single parent might affect your ability to provide that care in different ways and it is always prudent to be prepared.
Even if your aging parents are mostly independent now, you don't want to be stuck in the position of scrambling if one of them takes a turn and no longer has the capacity to make personal and financial decisions for themselves. It is the sad reality that aging parents lose the capacity to make their own financial and personal decisions, which can happen slowly over time or almost immediately.
You have your own children to independently care for, so it's unlikely that you can drop everything to rush to your aging parents' aid to figure out how to get them medical care and how to pay for that care, etc. when your parents can no longer make decisions for themselves. Even as their child, you don't have the authority to make those decisions for them without first taking certain steps.
Planning ahead for your aging parents
Here is my advice for single parents with aging parents. Start with a conversation about planning ahead while they are still mostly independent and have that capacity. Discuss the options of executing an estate plan, including powers of attorney. A power of attorney is a document where each parent can name agents to act on their behalf regarding personal/medical decisions and finances, especially in the event a doctor determines one or both have lost capacity to make those decisions.
Your parents can name any agent they choose and can always amend it if circumstances change while they still have the capacity. But the important thing to remember here is that the document will just be waiting to spring into action when one or both  loses capacity, so you can immediately start talking to doctors, executing medical records, making medical decisions, and accessing your parents' funds to pay for the care, maintain their residence, etc.
Planning ahead is also less likely to put a financial strain on you personally. While it's not true for everyone, single parents often have less disposable income as a one-income household providing for children. You or your aging parents may of course have to pay for an attorney's assistance in drafting and executing the estate plan and powers of attorney, but the fees won't be ongoing as they would be in an adult guardianship. If your parents validly execute comprehensive powers of attorney, it's unlikely that you'll need to petition for guardianship and involve the courts, which will require more (and very significant) ongoing costs.
Many estate planning attorneys, including Sexauer Law, P.C., provide services for comprehensive estate plans that include powers of attorneys. Any estate plan can be tailored to fit your parents' needs and effectively plan for the best and worst case scenarios. So, speak with your parents and set up a consultation with a trusted attorney.
What if I didn't plan ahead and it's too late?
Maybe you're reading this, and one of your parents has unfortunately already lost capacity. If you're in this situation and your father or mother did not plan ahead, it absolutely does not mean you are out of options. The next reasonable step is to petition for guardianship with a local probate court. Some people think they can still adequately care for an aging parent who no longer has capacity without guardianship or powers of attorney, but it does become extremely difficult.
Imagine a world where you cannot make decisions for your children without a signed consent or court papers. You couldn't take your child to medical appointments, make medical decisions, enroll him or her in school or activities, etc. Imagine if trying to get by without a signed consent or court papers meant letting your child speak with doctors completely alone, make unilateral decisions about his or her health, execute medical forms, sign up for school, etc. This sounds absolutely crazy, right?
Well, an aging parent who does not have the capacity to make personal and financial decisions has essentially the same capacity as a child in the law's eyes. If your father or mother never executed powers of attorney and you think you can get by without guardianship, then you are essentially allowing them to make decisions without the ability to comprehend those decisions. Oftentimes, this means your parents might avoid medical appointments altogether, stop paying bills or carelessly spend money, etc. because they simply do not understand these choices.
You may have a choice on whether to take on a guardianship role with your parents, unlike your role as mother or father to your children, but you don't need to let them fend for themselves. Consider petitioning for guardianship to ensure your parent or parents receive all the care they need when they need it.
The process of guardianship may seem overwhelming, especially if the need for guardianship arises as an emergency. But when it comes to being a guardian for your aging parents, you get the assistance of a competent and skilled attorney along the way. Each step and question will be swiftly addressed, so that the overwhelming process becomes a little less daunting and you can rest easy knowing you're addressing all of their needs, while still being a great parent. We are here for you if you'd like to have a consultation.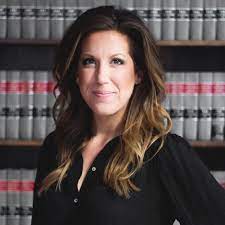 Stephanie M. Sexauer is a wills and estate planning attorney and the founder of Sexauer Law. Stephanie has worked exclusively handling probate, estate, and adult guardianship matters since she first started practicing law in 2013. She began her studies at the University of Illinois, Urbana-Champaign where she earned a BFA before pursuing legal studies at the John Marshall Law School in Chicago.
Stephanie has helped hundreds of Chicago families handle the murky waters of probate. She is frequently appointed by Cook County judges as a "Guardian ad Litem" to observe and make recommendations as to the best interests of senior citizens.
When she's not at work, Stephanie serves on the board of the Red Shoe Society, a group that works to financially benefit and bring awareness to the families living at the Ronald McDonald houses of Chicago.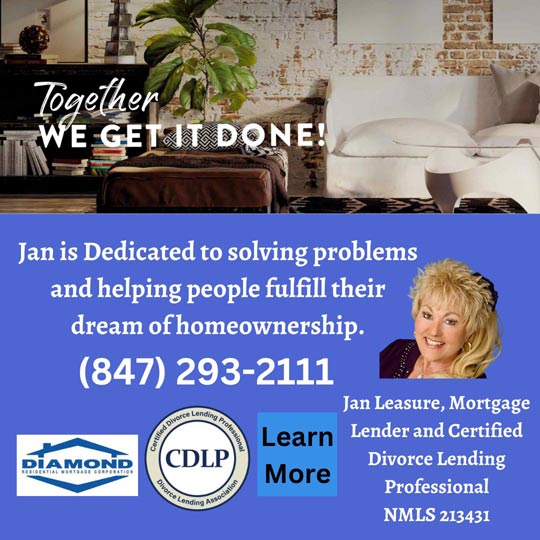 Share