Several years ago, when I was going through my divorce, my heart was broken. My ending marriage felt like  the loss of a dream.  It was the most painful emotion I had ever experienced. But what made the divorce even harder was the fact that I not only had a breakup to grieve, I had to legally separate myself from my husband. What I mean by that is, separating our financial accounts, our investments, and of course, the house. Would one of us stay in it or would we sell it and both move? What was a fair value for the home? What if the home had inspection issues? Would this be factored into the price? These questions lead to hiring a real estate agent.
Hiring a real estate agent isn't an easy task. There might be the pressure of using a close friend, local neighborhood expert, or a divorcing couple might rush the real estate transaction for financial purposes. I remember vividly that there were so many questions for which no one—including the agents, divorce attorneys, or any other professionals seemed to have definitive answers.
Back then, there was no such sub-specialty as a Divorce Real Estate Expert; someone who is trained to work specifically with spouses going through a divorce, and factor in all the divorce issues that don't come up in a typical real estate transaction. People hired the real estate agents that they had used before or that everyone else worked with.
My personal experience ultimately led me to becoming a Certified Divorce Real Estate Expert. What does that mean? It means that I have undergone extensive training to become an expert on handling real estate issues that pertain to a couple's divorce.
When hiring a real estate agent, consider hiring a Divorce Real Estate Specialist. There are no additional costs, just benefits.
Here are 11 questions to consider when hiring a real estate agent during your divorce:
1. Does the person have Experience and Training in Divorce Listings?
This should be the first question to consider. Divorce property sales are unique because there are two separate parties who may want completely two different outcomes for the family home. Ideally, your relationship with your former spouse is amicable, but that is not often the case and you two just might not be operating on the same wavelength. Your real estate agent must be able to work under pressure and act as a neutral third party.  Have they had any specific training or certifications in divorce real estate? Do they work alone or have a team of professionals to help guide you through the process.
2. How does this person Deal With High Conflict Situations?
Keep in mind that just because an agent has listed and sold a home in a divorce situation before does not necessarily make them an expert. It's important to find a team player, someone who can be sensitive to your needs and can handle the possibility of high conflict situations, not just someone that can sell a house no matter how painful the circumstances.
No matter your situation, your real estate agent needs to be professional and prepared—a neutral third party, "mediator" as well as a broker. Let them know what your relationship with your former partner is like and ask them how they've handled these situations.
It goes without saying that your Realtor should not make your situation any more stressful than it already is, but the fact of the matter is that not every real estate agent out there has what it takes to manage a divorce property sale successfully.  It's imperative that they don't add fuel to the fire by straying from their job as a neutral expert.
3. Does the person have strong Negotiation Skills?
Your real estate broker should be able to expertly negotiate not only with a buyer's agent, but also with inspectors, contractors, other involved parties. Their negotiating skills should be better than most and they should be able to negotiate without sharing unnecessary information about your circumstances.  Ask what their track record is from list price to sold.
Good real estate agents keep things confidential. Not everyone needs to know that you and your spouse are divorcing or that the home being sold was a marital home. These details should be left out of negotiations as they are not pertinent to inspections, showings, or even the final sale. You and your former partner alone are entitled to share this information at your discretion.
4. Has the person Worked in Collaboration With Family Law Professionals Before?
In addition to being able to manage high conflict relationships and follow the terms of a divorce settlement precisely, your agent should have experience cooperating with family law professionals. There are many moving parts to a divorce case, real estate just being one of the many pieces of picture.  It's important that your agent focuses on getting your house sold and not advising you in areas beyond their expertise.  They should also only communicate with your family law attorney when necessary, making sure to respect their hourly fees.
5. How Does the person Assess a Property?
Expect an expert in divorce real estate to ask a lot of questions in order to get the whole picture.  They last thing you want is a surprise down the road.  Ask them their view regarding a possible pre-inspection to see if there are any issues to address before listing.
How would they handle empty rooms, missing furniture, deferred maintenance, and other details that will affect a home's showing and selling potential? And if these issues do come up, who is going to be held responsible for resolving them? Divorce decrees usually outline how much money is to be spent on home repairs and where this money should come from, and your real estate agent should understand and abide by the decree in place and also have a plan in place for managing problems that aren't explicitly laid out in the decree (i.e. going over budget, items not addresses in the decree, etc. ).
6. What Is the person's Protocol for Listing a Home?
Listing a home in a divorce situation isn't as cut and dry as it is in a partnership sale. It's important to ask how your agent plans to meet and communicate with all parties involved and what their specific protocol is for communication. You need a team player, not someone who's going to make decisions without consulting everyone.  An agent needs to understand all details of the sale such as who holds title, loan details, how net proceeds will be distributed as well as the age of the children, if applicable.
7. Is the person an Expert in Your Area?
You should be looking for someone who can sell your home for the most amount of money in the least amount of time. This, of course, is easier said than done, but a knowledgeable Realtor is a start.
Your agent should know everything there is to know about your neighborhood, They need to understand the nuances of the area and be able to translate their expertise to potential buyers.  They should be well-versed in the area's real estate market, schools, transportation options, and other neighborhood amenities.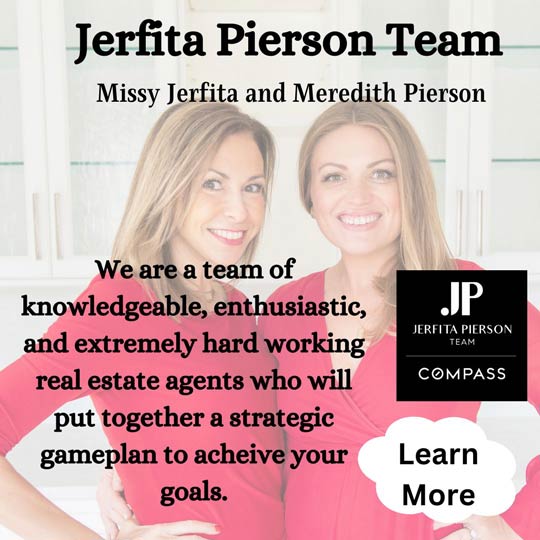 8. What is the Real Estate Agent's Protocol for Taking a Divorce-Related Listing?
It's imperative that your agent asks to review your divorce decree and more importantly, understands what is written.  The last thing you want is to move forward with the sale of your home only to find out this is not what the judge had ordered. Ask what their timeline is for every detail of the transaction.  This hsould be spelled out in detail. Also note what kind of research they have done on the home during their listing presentation.  They should be well-versed in the area and have a solid sales and marketing plan for you.
As is always the case when you're looking to sell a property, you should hire an agent that can price your home accurately.
9. Can the person Provide You With Several References?
If the agent you're considering checks all of these boxes so far, go ahead and ask them for references or past clients you can call to ask about their experiences. Ideally, divorce clients. These references can tell you whether the agent in question really was qualified to take on their sale—whether their home was accurately priced, how the Realtor navigated the complexities of the divorce, their ability to mediate, etc. The more references they can give you, the more comfortable you can feel making an informed decision.
10. Can the person Expertly Guide You to the Next Chapter in your Life?
Maybe you just want to get a Fair Market Value of the home, but don't want to move. It's imperative that your agent is a team player and knows to bring in a lender who is also well-versed in divorce transactions.  Together, you will be able to identify all of your options moving forward.  Once the numbers are identified, it's a more streamlined process. Since your Realtor should be acting as a neutral third party, they should not ever be working as a dual-agent as this would hinder the process. How would you feel is he or she was out showing your ex properties while trying to sell the family home?  This is never a good idea.
11. Is this person a Team Player?
You should not have to go through this process alone.  Your real estate specialist should have a team of professionals to help guide you through the process.  They should be able to address all of your questions regarding taxes, insurance, finances, etc.  They should be well-connected to the family law community and understand the process in depth.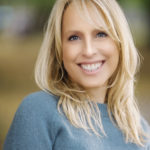 Leslie Glazier is an @Properties Top 100 Broker in Chicago with 20 years of experience in the industry. She's known for the personable and knowledgeable service she brings to both buyers and sellers in the real estate market. In addition to her real estate expertise, Leslie is also an Accredited Home Stager and a certified divorce real estate expert, helping clients navigate the process of dissolving a marriage that involves shared property.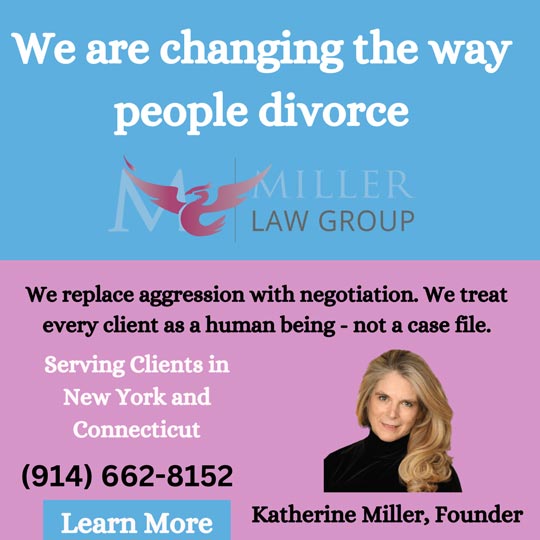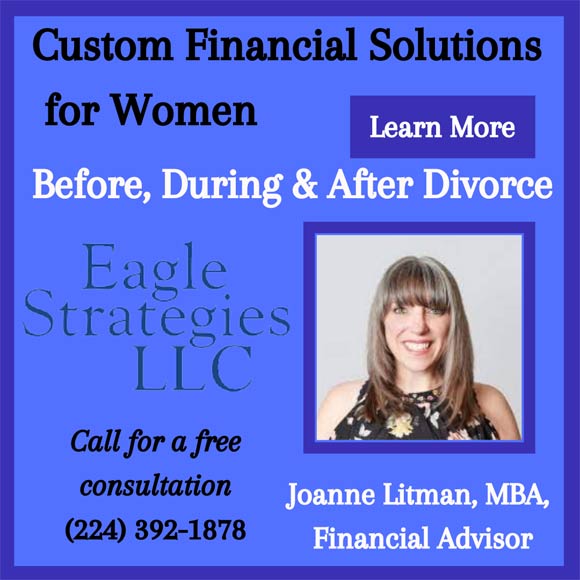 Share