Try to imagine what it would be like as a kid, having all your things, your "stuff" (your clothing, books, paperwork, jewelry, accessories, mementos, body products, athletic equipment, etc.) at two houses, and constantly having to remember to bring certain things back and forth from one house to another. That's how children of divorce feel, especially when they start getting older. So, I want to offer some co-parenting advice on this issue.
I'll never forget, several years ago,  I took my then 11 year-old son to the Bulls game. He was beyond excited for weeks, and looking forward to a fun filled, exciting night. But, something happened right before we were leaving that really upset him. His Richard Hamilton jersey was at dad's house. Ugh! He was almost in tears, so disappointed that he couldn't wear his favorite player's jersey, because when he realized he didn't have it, there wasn't enough time to go over to his dad's and get it.
I completely blamed myself for not thinking of the jersey sooner, because I could have driven over to my ex-husband's house  (which took 7 minutes) and gotten it earlier in the day. At any rate, it wasn't the end of the world, and my son's disappointment only lasted a few minutes. However, it was just another example of how difficult it is for kids when their stuff is going back and forth between their divorced parents' homes, and how important this aspect of co-parenting is.
Here are three co-parenting suggestions that might make things easier:
1. Think ahead:
Had I had the common sense to think about the jersey earlier in the day, my son could have worn it to the game. So, try to make it a habit to remember what activities your kids have and plan accordingly, making sure they have everything they need. I know it's not easy, especially if you are a working parent.
Did your daughter have a soccer game last week and did she go straight to dad's? If so, better make sure she has her uniform and shoes before the next game. Even something as simple as snow boots. If you hear the forecast and you know snow is coming, make sure to grab the snow gear and get it home, so you're not sending your child to school unprepared. It's hard, but if you consciously plan ahead in this co-parenting aspect, there won't be as many forgotten items.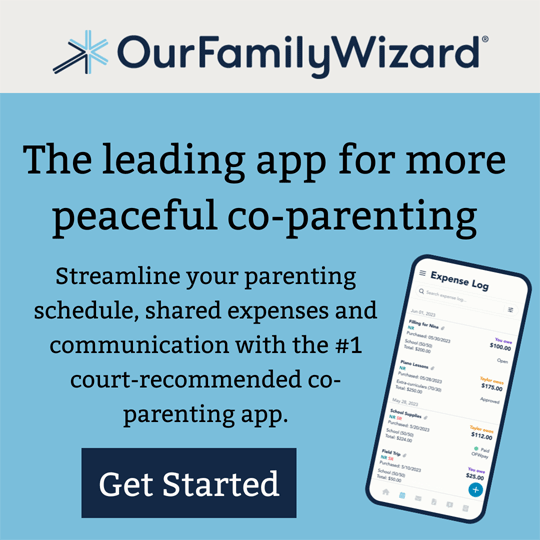 2. Consider your reaction to things
How many times have you heard, "Mom, I left my library book at dad's?" or "My homework is at dad's house." Kids will get teary eyed or angry because they are frustrated. I'm sure they are thinking, "If my stupid parents wouldn't have gotten divorced, I wouldn't have to deal with this."
So, next time they forget something, don't make them feel like it's their fault. Because honestly, it's YOUR fault for getting divorced. Not trying to be a jerk, and not judging you for getting divorced, just giving you the cold, hard truth. Don't give your children the burden of having to remember everything. If they forget stuff, control your gut reaction to scream in frustration. Instead, take a deep breath and just say, "Okay, no problem.  Don't worry about it, sweetie. We'll drive over there and get it." And if you live too far away, come up with another solution. Figure it out! Do not let your kids see that you are upset, because they will then think it's their fault. And it's not!!
3.Talk to your kids:
Whenever your kids get frustrated or upset that something they want or need is at their mom's or dad's house, (which by the way, if it isn't urgent, I'm not recommending that you drive over there every time your child wants something) but when you sense that they are bummed about the fact that their stuff is in two places, talk to them.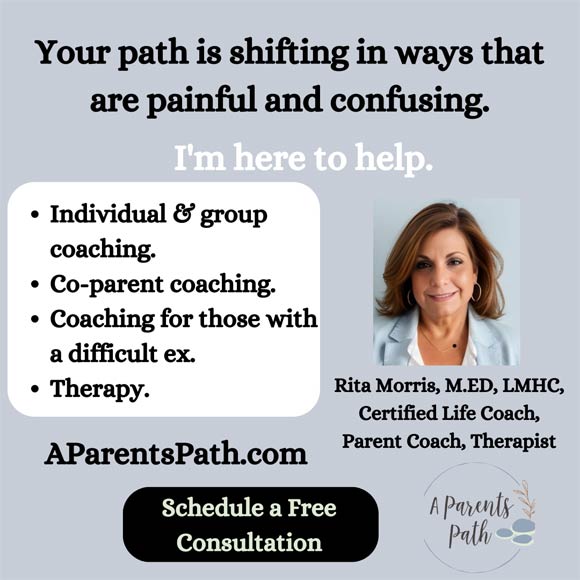 Do two things. First, validate their feelings and secondly, reassure them that you are sorry it has to be this way. Example: "Mom, I really want my Chutes and Ladders game. I wish I could play that right now but it's at dad's." Answer: "I completely understand that it's frustrating and that you wish all your stuff could be at one place. I'm sure that's hard. I'm truly sorry it has to be this way, but this is the way it is. Let's go find another game to play."
In closing, I want to bring up one more important thing. Picture this: you just bought your child a really expensive toy that he or she wanted. When the child goes to their dad's house, they take the toy over there and you never see it again. Ouch. That's not easy. But, it's okay! You bought if for your child, so it's theirs. Once, my son asked me, "Mom, can I wear my Drew Brees jersey to dad's?" I wanted to cry because I felt so badly that he even felt like he had to ask! "Of course you can! It's YOUR jersey!" I replied.
Remember that your kids "stuff" is YOUR burden, never your child's. They are doing the best they can. It's hard to be a kid, and it's really hard to be a kid of divorce. The good news is, with good co-parenting, and a friendly nature between two parents, kids will thrive.
Share