Meet Andrea Ransom, Mortgage Loan Consultant with Aslan Home Lending Corporation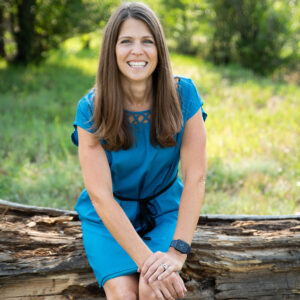 The first time I met Andrea Ransom, I kept thinking throughout our entire conversation, "What a genuine person this woman is." There was just something about Andrea's energy that felt positive and kind and smart, and I was thinking, "I bet her clients love working with her." Fast forward, Andrea is now a DGS partner.
Andrea started working in the mortgage industry in 1998, so she is undoubtedly experienced, having worked her way up the ladder over the years from an office admin to a lead processor to now: a mortgage loan consultant. Andrea is all about community, neighborhoods, and connection. I believe it's her integrity, communication style and passion for helping people that has made Andrea successful. I am proud to call her a partner!
Sincerely,
Jackie Pilossoph, Creator and Editor-in-chief, Divorced Girl Smiling
Andrea's Bio:
Andrea Ransom is a Mortgage Loan Consultant for Aslan Home Lending Corporation. She began her career in the mortgage industry in 1998 as an office admin, then quickly moved into a lead processor position, where she worked for almost ten years. As a Loan Consultant, Andrea is now solely focused on the people part of the mortgage process. 

"What I learned in all my years as a processor was that communication with the client was the most significant part of a smooth transaction, in addition to understanding loans and being able to foresee potential challenges. I'm taking that knowledge and understanding, coupled with my passion for people and offering significantly greatly service and experience for my borrowers." – Andrea Ransom
Andrea holds an M.A. in Counseling Studies from Capella University, as well as B.A. in psychology fromRollins College. She is mom, an avid volunteer, and the author of her book, "101 Ways to be of Service and Create Community." Learn more on her website.
Connect with Andrea on social media:
Testimonials:
We worked with Andrea Ransom, and extremely happy with our engagement. I came in with a fairly difficult financing challenge and Andrea was not only able to sort out a great loan product for us, but was able to quickly move on everything we needed to get done in order to actually close in 3 weeks! It is safe to say that without her expertise, kindness, and ability to move quickly, we would not have been able to land our new house in this insane housing market. I would refer anyone to Andrea, and know they would be in safe, kind hands! Thank you again, Andrea! – Cody Palmer
Andrea truly made our refi process easy. Her personal attention to detail was excellent, her response time to questions was very fast, and the process of application and approvals was greatly facilitated by easy-to-use online tools. I highly recommend Andrea to deliver on a successful mortgage experience. Thanks Andrea! – Julio Blanco
Andrea was great to work with! She made the process easy. She was willing to meet on weekends or outside normal business hours, super response on email, and always communicative about where things were at in the process. She was great at answering our questions and making us feel knowledgeable and supported every step of the way. Finally, she was organized, fast, and diligent in her work and got us everything we needed faster than we even expected. I cannot speak highly enough of our experience with Andrea! – Kathleen Armstrong
Andrea was wonderful to work with. Purchasing a home can be nerve wrecking and completely overwhelming. Andrea took all those worries away! She handled everything in a timely manner and would always communicate with us. Andrea made the process of purchasing a home much easier with her skills and knowledge. – Kristina Cruz
Andrea was so wonderful to work with! She made my refinancing an easy and smooth process, answered all of my questions quickly, and made it an overall great experience! – Becca Haas
Andrea was perfect for helping us smoothly apply for and approve a consolidation w/ cash out loan. A big step forward for us, as we had previously tried without success with another Lender. Knowledgeable and helpful. I would definitely recommend. – Ryan Whitener
Articles by Andrea: