"I need to get my Will drafted…." Famous last words! Like you don't have enough going on with your divorce, now you have to obtain will and trust documents?! The answer is yes. After you get divorced, you need new will and trust documents, whether you had one when you were married or not. The good news is, it's not very complicated, it doesn't take very much time, and having will and trust documents after divorce will give you peace of mind and security.
Many people have heard of a Will, but what exactly is it, and what goes into obtaining will and trust documents, especially after divorce?
First of all, most people don't realize that a Will alone cannot avoid probate. Probate is the process of going to court after someone dies to determine death beneficiaries and pass inheritance to heirs. It is a complicated and expensive process that should be avoided, and can be avoided with the right will and trust documents.
In Illinois, we know an estate (with only a will-not a trust) will have to go through the probate process if someone passes away and:
a) owns real estate
b) has assets over $100,000.00 if they're not jointly-owned or have a named beneficiary.
Sure, a will can tell a Judge who you want to inherit from you (rather than the state deciding) and can tell a Judge who you want being the "representative" (called an "Executor") of your estate, but guess what? There's still a Judge and a court involved! With only a will, your estate very well could be subject to probate.
What does this mean? It means to avoid probate, you should consider having a Trust document prepared for you. A Trust is like a will (in it, you can decide who should inherit from you and who should be the representative) but unlike a Will, a Trust can avoid probate.
How? Because a trust is a new entity that owns your assets. That entity is YOU.
The trust is run through your own social security number (so no, you won't have any additional tax returns to file) and there's no real "maintenance" to a Trust. Rather, a Trust ( a revocable living trust) works by owning your assets, but YOU'RE still the "manager" of your Trust (the "Trustee).
You can still sell your home, buy a new one, refinance your mortgage, rent out property, invest in a brokerage account, etc., just like you can today. In other words, nothing will change while you are alive. But, upon your death, your assets will be divided exactly how you want them without your children (or other loved ones) having to go through probate.
The process of obtaining will and trust documents is relatively easy. The first step is to talk with an estate planning attorney, and find out what documents you need to set up your will and trust. Next, your attorney will sit down with you and ask you several questions that will help you determine what you want upon your death.
For example, how will your assets be divided? Are your children your sole beneficiaries? If you become sick or unable to care for yourself, who do you wish to be your power of attorney for health care? Who do you choose to be your financial agent? These questions and many more are very important, and should be well thought out.
You don't have to make these decisions overnight, and your attorney can help you by offering advice and suggestions on how to come to these decisions. You can take as long as you'd like to think it over, and you can always change your mind and make changes to your will and trust documents (so long as you retain capacity).
When you have completed answering the questions, your attorney will draft your will and trust documents. All you have to do is sign and you are finished! Also, will and estate planning attorneys usually do not charge hourly. There is a one-time flat fee, so unlike your divorce attorney, you can call and ask questions anytime, and you won't feel like you are being nickel and dimed!
In closing, I have worked with hundreds of clients on will and trust documents after divorce. Going through a divorce is a particularly stressful time in life, but I have seen the new beginnings that divorce presents. I have watched clients start their new lives with a little bit of fear and a lot of excitement and hope for a better life. Part of feeling secure and less stressed is PLANNING; planning for your future, both for the rest of your life and after.
If you'd like to sit down with me and talk, I am here to listen and consult with you. I am licensed in Illinois and happy to work via Zoom.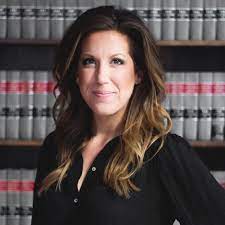 Stephanie M. Sexauer is a wills and estate planning attorney and the founder of Sexauer Law. Stephanie has worked exclusively handling probate, estate, and adult guardianship matters since she first started practicing law in 2013. She began her studies at the University of Illinois, Urbana-Champaign where she earned a BFA before pursuing legal studies at the John Marshall Law School in Chicago.
Stephanie has helped hundreds of Chicago families handle the murky waters of probate. She is frequently appointed by Cook County judges as a "Guardian ad Litem" to observe and make recommendations as to the best interests of senior citizens.
When she's not at work, Stephanie serves on the board of the Red Shoe Society, a group that works to financially benefit and bring awareness to the families living at the Ronald McDonald houses of Chicago.
Share