I've written and posted so many blogs about the emotional aspects of selling your wedding rings. But if you come to a point where you know it's time to sell, then what do you do? 
That actually happened to me 7 or 8 years after I got divorced. I was ready. But then what? 
I ended up selling my ring to MJ Gabel, and I could not have had a better experience, both with the service, the price and how they made me feel.
Here is a blog post written by the owners of the company, who say that the most important word when it comes to selling your diamond ring is TRUST.
Four Things To Keep In Mind When You Are Ready To Sell Your Rings
by Matt and Anne Gabel
Many people find it difficult to part with their diamond jewelry not only because of the emotional attachment that may accompany the jewelry, but also because they are unsure of who to trust.
There are many large companies out there who will offer to buy your old engagement ring, but how do you know who is giving you the best advice?
As a partner of a family owned company, I can speak for the way we approach working with clients, in hopes that I can help shed some light on why we give the advice we do.
1) Work with a company who is interested in you as a client and not just your diamond jewelry.
We always ask our clients about their jewelry, and how it came to be theirs. This is not for any nefarious reason, or to try and swindle them, but to have an understanding of who and what we are working with. We have found that the better we understand a person and what they are trying to sell, the better we are able to provide a client with multiple selling options. We look at our clients as relationships, not as transactions.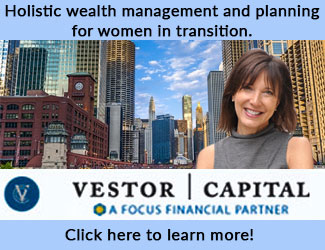 2) Work with a company that does not require your diamond to be un-mounted in order to give you a quote.
We hear of this all too often – that a potential buyer needs to remove a diamond in order to properly grade it and give a value. While it is true that in order to get a 100% accurate grade and carat weight on a diamond you must weigh it loose, in 95% of cases this is not a requirement for a buyer to make an offer. GIA Graduate Gemologists are not only familiar, but also should be comfortable, grading a diamond while it is mounted. Removing a diamond from a setting puts the diamond and setting at an unnecessary risk of potential damage.
3) Work with a company that not only has a Better Business Bureau rating, but also reviews directly on the Better Business Bureau website.
The reality is that while the BBB is a fine organization, it is not that difficult for a company to become accredited. It is also fairly easy for a company to have multiple listings with the BBB. Check that a company not only has an A+ rating, but that there are reviews of the company on the BBB listing itself. The BBB independently verifies every review that is submitted on a company (similar to their process for complaints), ensuring that the reviews are from actual customers. Sadly it is all too easy for a company to pay for positive reviews on other rating sites.
4) Work with a company that is approachable and personal.
We pride ourselves in having our name on the door, and making ourselves accountable and accessible to our clients (both my husband and I still take clients and answer the phones). Look for a company who actually designates a specific representative to work with you – and make sure that representative is GIA trained, and not just a sales person. Avoid companies that use generic terms when signing emails or other correspondence rather than an individual's name.
This will ensure you know exactly who you are working with from start to finish.
For example:
Thank you,
Anne Gabel
Vs.
Thank you,
XYZ Company Staff Member
Selling diamond jewelry or a diamond engagement ring can seem like an uphill battle – but it doesn't have to be. Trust your judgment and instinct – if it doesn't feel right, move on! Partner with a company that will work to get you the best price, and provide you with an option to do so that fits your needs. So often in business, people use the phrase, "It's not personal." But to us, it IS personal!
Anne and Matt Gabel are the owners of their upstate New York based jewelry and diamond buying company, MJ Gabel/Advisors and Trustees of Fine Jewelry. Founded in 2006, with direct access to over 5 Million buyers, the MJ Gabel process is incomparable, offering clients options beyond just a cash offer. MJ Gabel provides direct jewelry buying, consignment and brokering, and auctions. To learn more, visit their site.
Like this article? Check out, "Why Can't I Meet Anyone And Why Do I Always Feel Alone?"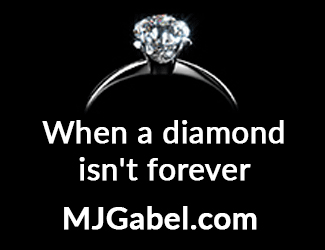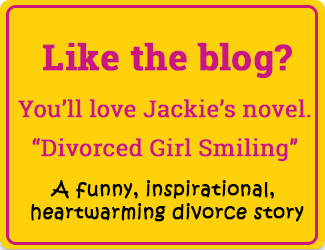 Share