I'm a sucker for fairytale endings. Read any of my novels and you might seriously want to throw up at the end because they all wrap up sickeningly sweet (the way a romantic comedy should, in my opinion.) So, when I found out that Katie Couric got engaged, and will now embark on her second marriage, I was on cloud nine.
Let me explain that Katie Couric is the reason I became a journalist and a writer. In the early nineties, I was obsessed with the Today Show, and would watch it every morning as I got ready to go to work (to my very high paying, company car and full benefits position, mind you), and I wanted to be Katie Couric. I loved how she was a serious journalist, yet she was also a girlfriend. She was  knowledgable but fun. She was serious, but down to earth. She was approachable, and not afraid to show vulnerability. She was relatable.
So, I took the GRE, applied to grad school and went to Boston University with full intentions of becoming a reporter and a talk show or morning show host. Two years later, while I was working at the NBC affiliate in Rochester, Minnesota (my first reporting job where at 32, I was the only single person in the city, covering stories like a manure spill on a farm in 20 below temps and a new chief of police) Katie's husband, Jay Monahan was dying.
I don't know Couric personally, but I remember feeling really sad about it. She had very young children at the time, and watching her every day on the news, I felt like she was my friend (probably like millions of other women did). And i felt terrible for her.
Since Minnesota, I've had lots of careers, I've gotten married and divorced, and have had two children. I've watched Couric's career blossom. I was elated when she became the first female news anchor on a nightly newscast. I was giddy when she got her own talk show. But even more so, I've always kept up with her love life, simply because she just seems like such a normal, sweet person, who would want to be married again. It's almost as if I've been waiting for it to happen, in a way.
I remember when she did the cougar thing, dating a guy 17 years her junior. I remember when she dated the baseball mogul and the jazz trumpet player. But here's what I realized. She probably had many opportunities to get remarried, but she waited until her kids were grown. That to me feels so selfless, so thoughtful, so responsible. I admire that. Of course, I'm just guessing. Maybe Couric never met anyone she wanted to marry. Something tells me that's not the case. Something tells me she waited for the right time, and she waited for her prince (which brings me to my new favorite person, John Molner.
Why is Molner my favorite person these days? Really?? Molner took his girlfriend of two years down to the beach, got on his knee and said, "Couric, I'm trying to ask you to marry me." Okay, for a romantic like me, that is heaven. Not to mention the stunning, huge rock he bought her.
Couric's happy ending story is one that is well deserved. A widow at 41 with two small children, did Couric bring tons of men around her kids? Did she marry that wrong guy and have a quickie divorce? No and no. Did she instead flourish in her career, and focus on raising her children? Yes.
"It's always been the three of us," she said in a recent interview. I love that. Why? Because that's exactly how I feel about my two kids and I. Yes, I have a boyfriend who I adore, and who I someday want to marry, but for now, my focus is on building my business and raising kind, loving, smart children.
If I ever met Couric, I seriously would hug her. She's brave, she's tough and she's smart. She's also a woman, tried and true. She's kind of girly in a way. I love that she's both. And I love her happily ever after ending. Couldn't have written it better myself, in one of my novels!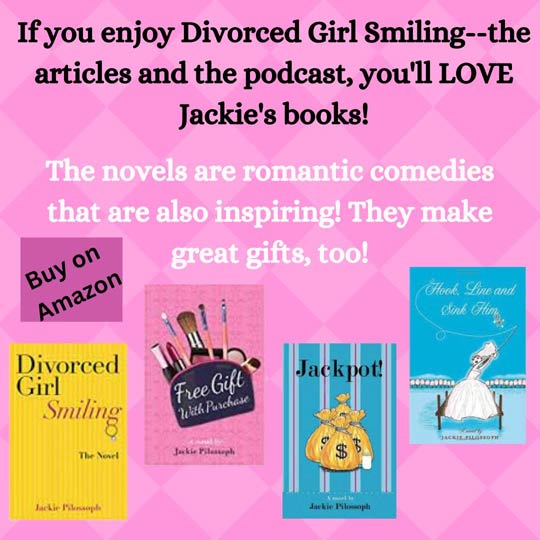 This is bizarre! Total coincidence. Right after I posted this blog, a producer from Katie's show contacted me to see if I would spread the word that the show is looking for divorced women to sit in the audience! If you want to attend, feel free to reach out to them! So fun!!!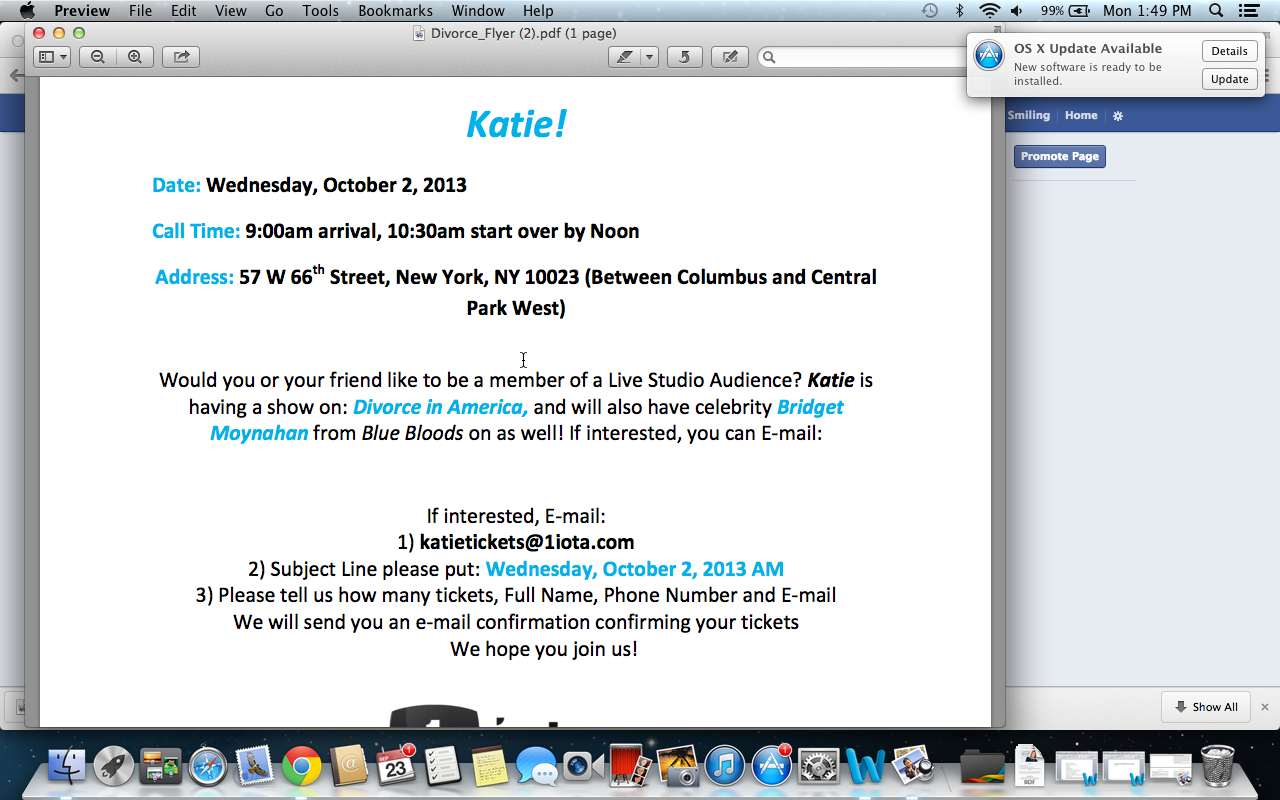 Share