Meet Paulette Rigo, Certified Divorce Coach and Mediator, Founder of Better Divorce Academy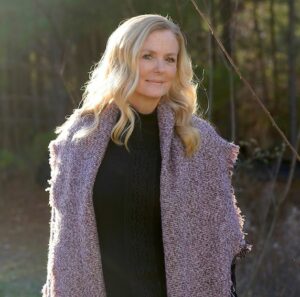 I've never talked to someone who got divorced who said that the process was easy, that it didn't take very long, or that it didn't cost a lot of money. BUT, Paulette Rigo's divorce story makes most others seem like a cake walk! Paulette, a Certified Divorce Coach and Mediator (and warm, wonderful person) endured an 8 1/2 year divorce case that ended in a 12-day trial and four years of post-litigation! That was in 2007.
Paulette's arduous, painful and heartbreaking experience led her to start Better Divorce Academy, her divorce coaching and mediation practice dedicated to helping people avoid the mistakes she said she made, become empowered, and end up with the best possible divorce outcome possible.
Paulette also offers HR solutions, tools and resources for employees going through divorce. Saving money, time, energy and bad decisions to make breakups as painless as possible for employees and companies.
I am so excited to have Paulette as a Divorced Girl Smiling trusted partner!
Sincerely,
Jackie Pilossoph, Editor-in-chief, Divorced Girl Smiling
Paulette's Bio:
As a Credentialed Mediator and Certified Divorce Coach, Paulette Rigo specializes in coaching clients through high conflict, domestic violence, parental alienation, estrangement and narcissistic divorce cases. She utilizes her expertise to educate and encourage those who are considering or in the midst of the divorce process thrive in the midst of the heartache and challenges.
As Founder of Better Divorce Academy, she breaks down divorce from the earliest stages of contemplation to the necessary final steps of healing using practical tools, inspiration, and a proven mediation/negotiation model.
Her specialty is working with clients in high-conflict narcissistic abuse divorce. She saves an average of 45-65K in legal fees, 8-22 months in court, and a ton of heartache and bad decisions. Her commitment in creating an optimal divorce experience for every family member, particularly the children is her life's work.
Drawing on her thirty-five years of experience, Paulette is a pioneer in the world of wellness and transformation and brings strength and breadth to her ability to help her clients heal.
Better Divorce Academy is an organization dedicated to helping create a better story for everyone involved no matter what the conflict. She's a best-selling author of Better Divorce Blueprint, Host of The Thriving in Chaos Project Podcast, and co-creator of The How To Divorce A Narcissist Method, divorce and mediation consultant, educator, speaker with a passion for attacking challenging relationships, marriage and divorce positions.
"The greatest fear is the fear of change. Divorce is another word for change. Nothing in your life will be the same. Be certain you act with dignity, grace and wisdom." — Paulette Rigo
Paulette's Services:
Testimonials:
Paulette is amazing!! I bought her book and workbook for a friend who is currently going through a divorce. He has told me numerous times how helpful he is finding them to be! I'm so happy that I had this resource to offer him! – Crystal Dawn Wood
We worked with her for a short period of time and she was AMAZING!!! If you're looking for someone to help you make sense of the whole litigation process, look no further, you'll be glad you did!!! – Vittoria Condio
Paulette offers the perfect balance between empathy and fun! She is very engaging and will make you feel like you've known her for years. Paulette and The Better Divorce Academy will help you get through your ring of fire and get to other side of divorce. She's a talented mediator and divorce coach, as well as a powerful author and podcaster. I have gained so much knowledge from her Thriving in Chaos podcast! – Michelle Mitchell
Paulette has both personal experience and extensive training to bring to coaching those thinking of, or going through, divorce. She can potentially save thousands of dollars and definitely help assuage some of the stress inherent in divorce situations. I highly recommend her! – VelDean Fincher
Paulette combines her knowledge and experience with her unique ability to understand the needs of others. She is engaging, compassionate and wise. I highly recommend Paulette! – Suzanne Horgan
Paulette brings years of experience along with compassion and insight into the divorce process. She does a remarkable job helping clients gain insight and clarity as to whether divorce is right for them and then the best way to proceed. – Tami Jaffee
Paulette was a great guide through my separation and divorce. She always was there to answer my questions, and helped us through mediation. Divorce may suck, bit she helped make the process less painful. Definitely recommend using her services! – Meagan Luschen
Follow Better Divorce Academy on Social Media:
Articles by Paulette: