Facing divorce was probably the scariest time of my life. Fear of the unknown, being afraid to be alone, and feeling unsure of myself all contributed to the frightened, insecure person I was back then.
Almost 10 years later, something happened to me last weekend that made me think of writing this blog post. I have recently launched a new margarita mix company, 3 Girls Smiling, with two business partners. (Much more on the business later, but below this is our first video so you can get an idea of our brand.) So one thing we just began doing to promote our products is grocery store tastings.
So last weekend, we did our first one. There I stood asking shoppers walking by, "Would you like to sample our new margarita mix?" As any salesman will tell you, selling something is a numbers game. Some people responded, "no thanks," before they even knew what I was selling, while others were excited to sample the drinks, and then of those people, some bought a bottle.
This one lady (she was in her seventies) says, "I'll try it." So I give her a sample and she walks down an aisle and takes it with her. A few minutes later, she walks back up the aisle, hands me the cup, leans into me and whispers, "I hate this."
My heart sank. I felt sick to my stomach, not just by the cruelty of the tone of her voice, but mostly because I thought, "Does everyone feel this way about it?!" Here is the lesson. For the next five minutes or so, I didn't even want to ask any other shoppers to taste it. I was scared out of my mind. All the hard work we have put into this, all of the money we've spent, all of the time we have invested…. Was it all for nothing? Did everything "hate" it?
Sick to my stomach, I regrouped and began soliciting again. Not more than 10 minutes later, a woman tasted it, said "yum!!" and bought a bottle. The day continued to go well and we sold a lot. Here is what I learned.
Anyone can make you doubt yourself if you listen to them. Now, I'm not saying you shouldn't consider someone's criticism and weigh the advice of people you trust. In other words, we had over 100 people sample our drinks before we packaged and sold it, and there were some who didn't like it. We made changes and tweaked our formula accordingly. But, no product will ever be 100% loved by every. Everyone, and that's OK. Also, everyone is entitled to their opinion. But, that doesn't mean they right. Additionally, they might also have an agenda for giving a certain opinion.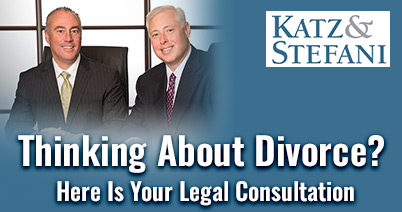 That nasty woman might have had an aversion to a margarita that wasn't really, really sweet. She might not like tangy. So, she had the right to hate my drinks. (That said, I would never, ever have been that mean to a single mom standing in a grocery store selling something on a Saturday.) But that said, my point is, it's OK that she didn't like it.
What I realized is, after the product is out there, the only person who has to like it is me. If I believe in my product, that will give me the conviction to sell it with passion and enthusiasm. That comes across and has everything to do with success.
How does this all relate to those facing divorce? Because when people get separated, all the opinions of everyone he or she knows come out of the woodwork. Everyone has their theories on what happened, everyone thinks they know what's best for him or her, and everyone not only wants the scoop on what went down, but after they hear it, they want to tell you what they think.
People say things that make you cringe, that hurt you immensely, (most without meaning to) and that make you think they have no clue what you are going through and that you didn't realize how little they really know you.
So, when people say things that make you more afraid, or that make you doubt your decision to divorce, or that make you want to say, "Butt the f*** out!" or think to yourself, 'Is she right? Did I make a mistake?' just remember that the only opinion that matters is yours. What's in your heart, what your gut says, and what the wisdom in the back of your mind is telling you. That's what counts.
Say, "I believe in me," because those are the words that will get you through the toughest times—the times you're not sure you can bear the pain of what's happening.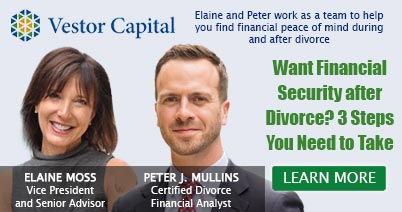 In closing, here are 10 reasons you should believe in yourself:
Because you are strong.
Because you are smart.
Because you are driven.
Because your goals are happiness and peace.
Because you want what is best for your children.
Because your priorities are logical.
Because you are independent.
Because you have self-awareness and are not afraid to see your faults and try to change.
Because you have love in your heart.
See, it doesn't really matter if every single person believes in you, because you will find that the ones who do believe in you are the ones who mean the most to you. AND, you will find strength and empowerment in the belief you have in yourself.
Like this blog? Check out my post, "Why The Serenity Prayer Should Be Required Daily Reading For Those Facing Divorce"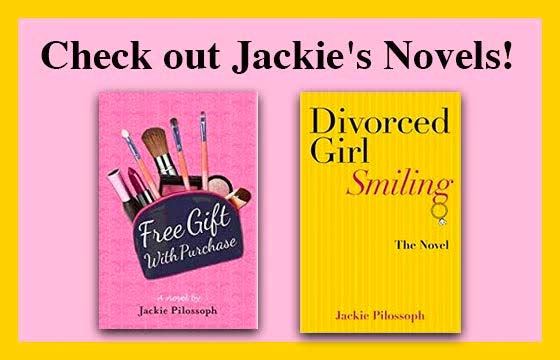 Share